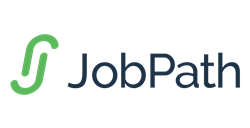 New York, NY (PRWEB) January 05, 2016
JobPath, the fastest growing employment resource exclusively for military veterans, is proud to announce that Panasonic, one of the largest Electronic manufacturers in the world, will be promoting job opportunities on the JobPath site to hire former military members as they transition home.
"Panasonic is setting a great example for the rest of the corporate world about hiring veterans," said Jack Fanous, CEO of JobPath. "These men and women are the most qualified individuals in our workforce. They have achieved so many terrific things during their time in service, and they should be the most attractive candidates to any employer. By posting their jobs on our platform, they will be able to hire some of the best people in the country to fill their positions, and show how a company can thrive with more veterans in their ranks."
Panasonic is one of the leading employers in the United States and across the world. With its US headquarters in Newark, NJ, Panasonic offers candidates a wide array of job opportunities throughout the country, and is showing its commitment to hire the men and women who proudly served our country.
JobPath currently has many open positions at Panasonic posted on its site, along with over 100,000 more exclusively for military veterans. If you are interested in viewing these postings, as well as exploring all of the other great services that JobPath has to offer, visit http://www.yourjobpath.com.
About JobPath
JobPath is an innovative web based company that is connecting military veterans to companies that are committed to hiring veterans, as well as providing veterans with opportunities to improve their skills through proven free online job training courses in multiple employment-related fields. Through JobPath, military veterans can also access the customized ResumeGenerator that can translate their military and civilian skills into a unique, well-organized resume with multiple different options. In addition, JobPath gives veterans the chance to connect with Mentors from the veteran and employment community that can help guide them through the difficult process of finding their career. With JobPath, veterans are finding employment opportunities like never before, and companies are given a great platform to recruit and train the most qualified individuals in America to fill their job postings.