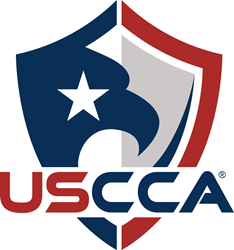 "Anytime you can provide a service that gives peace of mind to responsible American gun owners who are trying to do right by their families, well...that's really what we always aim to do here."
West Bend, WI (PRWEB) January 06, 2016
Association's "Top 10" moments of 2015.
United States Concealed Carry Association (USCCA) President and Founder Tim Schmidt recently released his annual "Top 10" moments of 2015 in the USCCA's exclusive online newsletter, the Concealed Carry Report.
"2015 was a fantastic year for us here at the USCCA," Schmidt says. "We've created more of the top-notch training our community has come to expect from us and we've added more Self-Defense SHIELD benefits for our members."
Some of the top highlights of the year, according to Schmidt, include "meeting Sean Hannity, being named to Inc. Magazine's Top 5000 fastest growing companies for the fourth year in a row, and hitting 100,000 USCCA members."
The USCCA also unveiled their newly formed Critical Response Team in June, a member benefit Schmidt says he is "especially proud of."
"Anytime you can provide a service that gives peace of mind to responsible American gun owners who are trying to do right by their families, well...that's really what we always aim to do here."
Schmidt was named to Newsmax's 100 Most Influential Gun Rights Advocates in July and also wrote and published his first book—Guns, Freedom & The American Dream—that was released in late October.
Schmidt says response to the book has been "overwhelmingly positive."
After what Schmidt calls a "great" 2015, what's to look forward to in the upcoming year?
"We're moving toward providing a record number of responsibly armed Americans with unparalleled education and training. We want people who seek out the USCCA to find everything they need to keep their families safe," Schmidt says.
For more updates and to sign up for the weekly Concealed Carry Report, visit USCCA.com.
About the USCCA:
The U.S. Concealed Carry Association (USCCA) is the first and largest, member-owned association designed to educate, train, and insure responsibly armed Americans. USCCA members receive access to a wealth of industry information and insurance protection through its Self-Defense SHIELD program. The USCCA also provides expert advice, product information, and the latest news centered around the concealed carry lifestyle via email, social media, Concealed Carry Magazine, and their nationally syndicated radio program Armed American Radio.