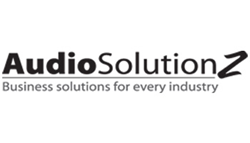 Section 202 and Section 811 programs help in expanding the supply of affordable housing with supportive services for elderly and persons with disabilities.
Durham, NC (PRWEB) January 08, 2016
AudioSolutionz is hosting a webinar to help property owners and managers understand and navigate two very popular programs run by the Department of Housing and Urban Development (HUD): Section 202 and Section 811 programs. It is aimed at providing equal housing opportunities to all citizens of the United States irrespective of their religion, gender, race and socio-economic background.
Under Section 202 of the Housing Act of 1959, HUD provides capital advances to finance the construction, rehabilitation or acquisition of supportive housing for very low-income elderly people. Under Section 811 of the National Housing Affordability Act of 1990, as amended, HUD provides financial support to eligible properties to provide supportive and affordable housing to people with disabilities. Disability includes persons with developmental disabilities, persons with chronic mental illness, and persons with impaired mobility.
Both programs are aimed at providing supportive services to the elderly and disabled, to increase their ability to live independently. Eligible occupants need to be low-income. However, that's not all, participating properties need to meet certain criteria to be considered eligible applicants to develop and manage the programs. There are numerous concerns for property owners, such as the types of assistance provided, types of financing and the terms of financing.
To answer these questions and more, AudioSolutionz is now offering a live webinar titled "Understanding Section 202 and Section 811 Programs," to be presented by industry veteran Paul Flogstad on Wed, Jan 20, 2016 in which he shall examine in detail the two programs and will draw from real-world case studies and hard data to help property owners and managers make decisions about participating in these programs. He will help participants to successfully apply for the programs and will provide them with the ability to take a critical look at their property and make it a success. For more information visit: https://www.audiosolutionz.com/public-housing-compliance/hud-section-202-and-811-programs.html
About AudioSolutionz
AudioSolutionz is the country's leading source of knowledge and training for professionals in Housing and Construction. Our housing and construction conferences and webinars are conducted by nationally renowned experts, consultants and lawyers who provide a fresh perspective on fair housing issues and construction trends. AudioSolutionz offers important updates, regulatory knowledge and compliance information on the hot topics in this industry and also provides the opportunity for professionals to get answers to their most complex questions directly from experts. To know more visit: https://www.audiosolutionz.com