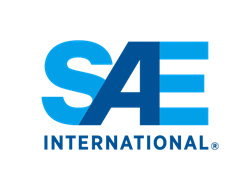 With Bill and Lindsay's leadership, we expect our premier editorial products to become ever stronger in the market. - Joe Pramberger, President of Tech Briefs Media Group, an SAE International company
Warrendale, PA (PRWEB) January 07, 2016
SAE International announces the hiring of Bill Visnic as Editorial Director for SAE Media Products.
Mr. Visnic with be responsible for SAE International's mobility media group, including Automotive Engineering (AE) and Off-Highway Engineering magazines, web content, and technology newsletters. He is highly respected in the industry, with more than 27 years of experience. He was an analyst and senior editor with Edmunds.com, and prior to that spent more than a decade with Ward's Automotive as a senior technical editor. He has written for Forbes.com and he started his career as an editor for Car and Driver magazine.
"We are extremely pleased to have Bill Visnic as part of our editorial team," said Joe Pramberger, President of Tech Briefs Media Group, an SAE International company. "Bill is a highly accomplished automotive journalist for both print and digital media, and has served as an analyst and commentator for CNBC, Fox News, MSNBC, and The New York Times."
SAE International also announces the promotion of Lindsay Brooke to the role of Editor-In-Chief of Automotive Engineering magazine.
Mr. Brooke recently celebrated his 10th anniversary with SAE and has been an automotive journalist and award-winning editor for 34 years. He also was a technology analyst at industry forecasting firm CSM Worldwide and managed Chrysler's Engineering & Technology public relations. He is the author of five books, including SAE International's "Chevrolet Volt–Development Story of the Pioneering Electrified Vehicle."
"Lindsay Brooke has deep experience in the automotive sector and is an outstanding reporter and writer," Pramberger said. "With Bill and Lindsay's leadership, we expect our premier editorial products to become ever stronger in the market."
SAE International is a global association committed to being the ultimate knowledge source for the engineering profession. By uniting over 137,000 engineers and technical experts, we drive knowledge and expertise across a broad spectrum of industries. We act on two priorities: encouraging a lifetime of learning for mobility engineering professionals and setting the standards for industry engineering. We strive for a better world through the work of our philanthropic SAE Foundation, including programs like A World in Motion® and the Collegiate Design Series™.