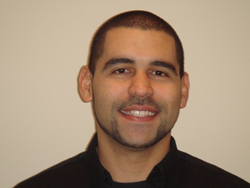 Mentor, OH. (PRWEB) January 12, 2016
Roll-Kraft welcomes Carlos Carrasquillo to the position of IT Manager. Mr. Carrasquillo will work closely with the current staff, with special focus on planning and managing the organization's technology, increasing efficiencies, and preserving and maintaining critical data for the company.
Carrasquillo holds a Bachelor of Business Administration (BBA) in Information Systems from Cleveland State University. He has previously held positions as IT Manager at Exact Care Pharmacy and JumpStart, Inc. He was successful in implementing technology to assure accuracy in pharmaceutical distribution, as well as implementing document management software for a paperless environment.
Roll-Kraft, a leading provider of roll tooling to the tube and pipe and roll forming industry with worldwide distribution, has its headquarters in Mentor, Ohio, and maintains other facilities in Frankfort, Illinois (Roll-Kraft Northern), Ontario, Canada (Roll-Kraft Ltd.), and Houston, Texas (Roll-Kraft Texas).
Calls to the company's main line, (888) 953-9400 or (440) 205-3100, are greeted by a live operator who can assist callers in quickly reaching a technician, engineer, or sales staff, who can provide immediate assistance. The fax number is (440) 205-3110. Learn more about Roll-Kraft by visiting the website at roll-kraft.com. For easy and immediate contact with Roll-Kraft that transcends time zones and working hours, the website features an easy-to-use contact form.