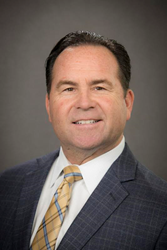 Chicago, Illinois (PRWEB) January 11, 2016
INXPO (http://www.INXPO.com), the leading provider of live online events powered by video, today announced the addition of meetings and conventions industry 30 year veteran, Doug McLain, as Vice President of Sales for the Southeast. McLain's focus will be customer growth as the company capitalizes on a strong market for online events and video communication for associations and enterprise organizations. McLain will be available for comment this week at the INXPO Innovation Partner kiosk during Convening Leaders, the Professional Conventions & Meetings Association (PCMA) annual event in Vancouver. Free access to the online event, hosted on INXPO's platform, is available at http://conveningleaders.pcma.org/home2016/live-stream.
With the addition of McLain, INXPO expands the company's enterprise business development organization for online events and trade shows, hybrid or purely virtual. This approach is becoming mainstream because it allows organizations from non-profits to Fortune 100s to cost-effectively engage with their user communities, member networks, internal workforce, and other audiences. The company counts among its customers over 40 leading industry associations and enterprise leaders like Aon, Autodesk, Cisco, EMC, Gap, Microsoft, Procter & Gamble, UnitedHealthcare, and others.
"INXPO's success is a direct result of our ability to provide organizations with fully customizable, reliable virtual event solutions to cost-effectively engage their communities anytime and anywhere," stated Drew VanVooren, President and co-founder of INXPO. "Doug's deep knowledge of organizations and executive relationships in both the corporate and association event universe will be an integral piece of our strategy to forge new strategic partnerships and alliances to further accelerate our record growth."
As Vice President, Sales Southeast, Doug will be responsible for spearheading INXPO business development strategy, sales strategy, and strategic partnerships in the corporate and association markets. Most recently, he was senior vice president of Discover The Palm Beaches, Palm Beach County, Florida's convention and visitor's bureau. In his role there, he was responsible for all aspects of the company's Global Sales in the Meetings and Convention markets.
About INXPO
INXPO's video communication platform empowers organizations to reach their stakeholders through highly engaging online experiences — on any device, at any time. Through our Webcasting, Business TV and Online Event products, INXPO's clients deliver secure, on-air messages that matter, with innovative social tools that transform passive experiences into interactive ones and make their impact measurable. INXPO is the standard for TV-quality live video presentations. Our solutions are trusted by many of the world's most esteemed enterprises, including Aon, Autodesk, Cisco, EMC, Gap, HIMSS, Microsoft, Procter & Gamble and UnitedHealthcare, to create memorable experiences.