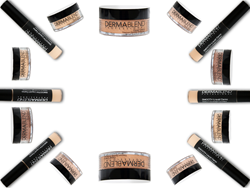 (PRWEB) January 16, 2016
With a goal to expand it's cosmetics collection of brands, TheBeautyPlace.com is excited to introduce Dermablend Professional makeup to its customers.
Created with the many different skin tones, skin concerns, and ethnicities in mind, customers are sure to find the shade perfect for them.
Taking a unique approach to camouflaging skin concerns and imperfections, Dermablend Professional also features body products that are ideal for concealing scars and tattoos.
The coverage products conceal any of the following:
Acne
Hyperpigmentation
Redness
Rosacea
Vitiligo
Birthmarks
Tattoos
Freckles
And so much more.
Since 1981, Dermablend Professional cosmetics has been one of the leading brands in camouflage makeup empowering users everywhere to stand out and have more confidence.
To begin trying this brand, head to the Dermablend page on TheBeautyPlace.com
ABOUT THEBEAUTYPLACE.COM
TheBeautyPlace.cm is a leading online company of top brands at affordable prices. From skin care, hair care and everything beauty, TheBeautyPlace.com strives to offer current and prospective clients excellent customer service and make available the most coveted beauty products in the industry.
Follow TheBeautyPlace.com:
On Pinterest: pinterest.com/thebeautyplace/
On Twitter: @TheBeautyPlace
On Instagram: @TheBeautyPlace
On Facebook: facebook.com/pages/TheBeautyPlacecom/125435188536
TheBeautyPlace.com Blog: blog.thebeautyplace.com