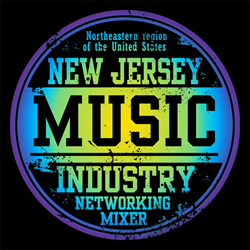 I have never felt so comfortable and welcomed at a networking event
Clifton, NJ (PRWEB) January 14, 2016
The NJ Music Industry Group has announced that their next Networking Mixer event will take place on the evening of January 26, 2016 at 6 p.m. in Clifton, NJ. The group is open to professionals involved in the music industry including musicians, DJs, producers, label reps, bands, artists, remixers, managers, bloggers, promoters, interns, etc. It is also open to professionals in related industries that provide services to the music industry such as publicists, graphic designers, videographers, photographers, etc.
The NJ Music Industry Group was created in an effort to establish and identify a New Jersey music community as well as facilitate and enable business and social networking among its members. There are currently more than 470 members in the group. Sierra Binondo, a member of the group, and co-organizer of the upcoming event, states "During my time working in the music industry, I've attended meetups in the city where the atmosphere was chaotic, crowded, and people had little interest in anything but socializing with those they already knew. At every NJ Music Industry meet-up I have attended, each guest is eager to mingle and get to know other music industry professionals while promoting their work in a fun, casual environment. I have never felt so comfortable and welcomed at a networking event."
Membership to the group is free and the event is free to attend, however RSVPs are required. The link to RSVP can be found here - http://www.meetup.com/NJMusicIndustry/events/227920730.
RSVP's close at 5 p.m. on the day of the event.
OK!Good Records and Radikal Records, two independent record labels based in northern New Jersey are sponsoring the event. They will be providing free gift bags and music samplers to the attendees. The group remains open to additional sponsorships.