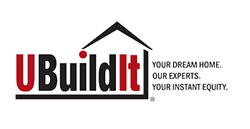 With UBuildIt as your partner, you can build instant equity. Bob Braudrick
Oklahoma City, Oklahoma (PRWEB) January 18, 2016
UBuildIt is named Number 367 in the 500 Top Franchises selected by Entrepreneur Magazine for 2016. The company has been assisting home owners since 1988 with building and renovating their custom homes, while substantially reducing the costs of general contracting fees.
Franchisees help customers in planning, permitting, financing, and pairing subcontractors with the homeowners' construction specifications. Business boomed in 2006 and 2007, and suffered in the severe housing downturn in 2011, like so many real estate related companies. In February of 2015, UBuildIt had 40 franchised licensed agreements, it had 92 by year end, representing a 130% growth rate in less than a year.
After buying his own UBuildIt franchise in 2008, Bob Braudrick bought the national UBuildIt franchisor in 2011. "We did 649 total construction projects last year with a cost of over 190 million. We have serviced 489 new home projects in 2015, with an average cost of 375 thousand. That adds up to over 180 million," continues Braudrick. The company also serviced 160 remodels totaling 12 million in 2015.
Mr. Braudrick is anticipating a growth of over 15% in 2016 within the current operating base, and he projects forty-five new franchises to come onboard in 2016.
"We are very excited to be on the Entrepreneur's list. It's inspiring to help homeowners realize equity in their residential real estate investment from the day they move in, and to see their dream home manifest into reality. Our statistics show the average client saves 23% on the price of a new home," says Mark Mercer, Vice President of Franchise Development.
"In two years, UBuildIt has seen hyperbolic growth and we know that trend will only continue. Our customers are seeking ways to forego economic barriers to owning and customizing their own homes, and we are going to be there to see them through, all across the U.S.," Braudrick concludes.
UBuildIt enables homeowners to build custom homes through their network of expert home construction and remodel consultants. UBuildIt provides direction, connections and contractors from site evaluation to completion. The company also offers an upgraded consulting option that involves the UBuildIt consultant more directly in the construction and completion process. UBuildIt offers a commercial construction service as well.
Areas covered by the UBuildIt consulting services include land purchase evaluation, site planning, plan design, budget planning, green building features, preferred subcontractor referrals, tenant improvement, and materials selection. They also assist with locating financing options. UBuildIt franchises nationwide with 92 licensed franchise territories across the US. For more information, visit http://www.UBuildIt.com.