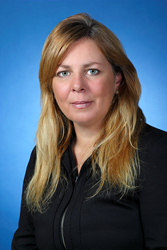 Islandia, NY (PRWEB) February 09, 2016
Whitsons Culinary Group is pleased to announce the appointment of Kellyann Friend as Chief Operating Officer of Contract Management. Ms. Friend, formerly served as Whitsons' Senior Vice President of Operations, overseeing the New York and New Jersey regions.
Ms. Friend has over 25 years of experience with Whitsons Culinary Group, and has played a crucial role in the organizations development. Ms. Friend is well known for her commitment to excellence and her flair for creating unique strategic solutions. Recognized as a key leader in the industry, Ms. Friend has served on the Board of Directors for the Society for Hospitality and Foodservice Management and has received numerous awards both from Whitsons and clients.
Kellyann Friend will assume her new role as Chief Operating Officer of Contract Management on April 1st, 2016, transitioning the role from John Whitcomb; company owner and founding board member who has successfully steered the Contract Management division to record growth. The appointment of Ms. Friend represents another pivotal milestone for Whitsons Culinary Group both in continued growth and strategic business development.
About Whitsons Culinary Group
Founded in 1979, Whitsons Culinary Group™ provides dining services to consumers and public and private organizations throughout the United States. Our services include school nutrition, residential and healthcare dining, prepared meals, corporate dining, and emergency dining. Whitsons is currently the 19th largest dining service provider in the U.S. (Food Management, March 2015) and leads the industry with its customized services, innovative programs, focus on nutrition and commitment to quality, local sourcing and community support.