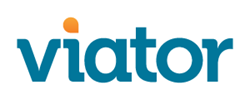 San Francisco, Calif. (PRWEB) January 15, 2016
Viator, a TripAdvisor company and the leading resource for tours and activities worldwide, today revealed the five hottest trends* in 2016 for the "things you do when you get there." The types of experiences surging in recent online and app bookings for the upcoming year include archeology tours, adventure activities and anything food-related, as well customized and private tours, and experiences that help make the mechanics of travel a bit more enjoyable (i.e., VIP airport lounge access). Mirroring traveler interest in these types of activities, Viator is rapidly expanding its selection of experiences to provide travelers with more choice, and many of these categories are experiencing fast growth.
Significant Growth in Archaeology Tours
A growing number of travelers are yearning to experience a destination through the eyes of the people who live – and lived – there, with Viator bookings for archaeology tours up more than 500 percent year over year (YOY). This category includes tours such as the Naples Above and Underground Archaeology Walking Tour that explores old Roman roads and early Greek relics hidden underneath the city, and the Easter Island Moai Archaeology Tour of sacred ceremonial sites in Rapu Nui National Park, including Ahu Akivi, Ahu Vinapu and Puna Paul.
Travelers are Jumping Head-First Into Adventure
Several factors contribute to the 80 percent YOY growth in adventure tours and activities booked by Viator travelers, including marked growth in popular experiences such as kayaking and canoeing; 4WD, ATV and off-road tours; jet boats and speed boats; scuba and snorkeling; and ziplines. Another reason for the surge in adventure: the addition of many new activities aimed at letting travelers challenge their comfort zones including motorcycle tours; waterskiing and jetskiing tours; and sailing trips.
Insatiable Appetite for Culinary Tourism
The role food plays in the world of travel continues to evolve, with travelers turning to up-close-and-personal experiences with chefs in their search for more genuine, authentic experiences. Food and drink tours remain very popular with Viator travelers, with bookings up 70 percent YOY for both new offerings and perennial favorites. These include cooking classes and food tours in gastro destinations such as France, Italy and California (Small-Group French Cooking Class in Paris, Sicilian Cooking Class in Taormina, and Private Napa Valley Wine Train Culinary Experience) to beer and brewery tours and bar, club and pub tours in New York City, Las Vegas, London, Amsterdam, Prague and many more destinations throughout the world.
Upping the Ante with Private and Customized Tours
Travelers continue to look for ways to make their vacations more pleasurable and memorable, with a 70 percent YOY increase in bookings for private day trips, customized tours and truly unique experiences such as Viator's new Rome Luxury Wine and Dinner Experience in a Private Cellar by the Pantheon. Other popular experiences include Viator's "In One Day" custom private tours in cities worldwide such as London, Kyoto, Barcelona, Corfu and Madrid, where travelers can create their own half-day or full-day sightseeing itinerary with an experienced guide.
An Increase in Services That Make Travel More Pleasant
Travel might be a hassle at times, but in many ways it's getting better thanks to new lounges and arrival services such as Fast Track Arrival Service at Barbados Airport and Layover Lounge Access: Club Mobay at Sangster International Airport. Bookings for these and similar activities on Viator have more than doubled YOY.
For more information on trends to follow in tours and activities for 2016, as well as the latest deals, promotions, contests and news, visit http://www.viator.com or follow Viator on Facebook (ViatorTours) and Twitter (ViatorTravel).
Editor's Note: "Data compiled using Viator total sales and product counts, comparing 2015 vs. 2014.
About Viator
Viator, a TripAdvisor company, is the leading global tours and activities provider for travelers, delivering online and mobile access to thousands of curated trip activities including tours, attractions, shore excursions and private guides, in more than 1,500 destinations worldwide. In-house travel experts work with trusted local operators to ensure the quality and value of every experience, all backed by Viator's 24/7 customer service and global low-price guarantee. With more than 800,000 verified reviews plus exclusive videos and insider travel tips, Viator has everything a traveler needs to find and book the best things to do worldwide. In addition to the flagship site – Viator.com – travelers can book in advance or in-destination via the Viator Tours and Activities App, as well as local-language sites for European, Latin American and Asian travelers. Viator also provides tours and activities to more than 3,000 affiliate partners including some of the world's top airlines, hotels and online travel agencies. Viator is headquartered in San Francisco with regional offices in Sydney, London and Las Vegas. Viator – travel with an insider.