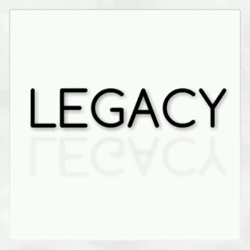 Stop apologizing for the person that lives within your psyche
New York, NY (PRWEB) January 19, 2016
Edy Nathan MA, LCSW explores the legacy of legendary musician and artist, David Bowie. In the awakening that occurs right before a knowing death, creative efforts to leave a legacy behind comes in many forms. Mr. Bowie opens a door to self understanding as he faces the knowledge of his own imminent death. The culmination of his latest work, "Blackstar" offers people who have time before they die, the motivation to finish their business before the business of life finishes them. Edy Nathan MA, LCSW explores the legacy of David Bowie.
Mr. Bowie taught essential tools for living life: he lived as if everyday was his last. An unknowing teacher, he embodied the truest form of honoring the self. In contrast to the song by Dennis Hall, "Some things are better left unsaid...", Mr. Bowie's powerful and potent ever changing persona illuminated what needed to be said. Images, symbols, rhythm, and movement supported the varied alchemical shifts he embodied. An inspiration to his audience, Bowie teased them to be all they could imagine and wanted to be. From his androgynous look to the many masks that veiled he embodied the essence of living in truth. The unmasked self could only be discovered through the masks that he had spent years cultivating, curating and ultimately, killing off.
5 Essential truths Bowie style:
1. Be true to the self. Get out of the rat race and make time to listen to inner thoughts.
2. Tap into the inner magician: once accessed it allows for change and flexibility.
3. Creativity and desire are limitless. Keep the power of the self alive by avoiding stasis; understand that human transformation is part of living fully.
4. "Stop apologizing for the person that lives within your psyche" Nathan offers the belief that the offspring to not being true to the self is depression and anxiety. Respect the inner energy that may not fit with societal pressures. Ward off the emotions that get in the way of powerful living.
5. To reach the inner crucible, which Bowie did innumerable times in his life, Nathan believes "it is imperative to be willing to look at how you get in your own way. It is difficult to be in the darkenss within the self. Yet, when this occurs, consciousness and clarity abound."
Honor the self even when it does not fit into what is expected by others. Though Mr. Bowie's death is mourned by many, his life, is revered by just as many as he leaves behind a legacy that is unforgettable.
About Edy Nathan:
Edy Nathan is a licensed psychotherapist with over 20 years of experience specializing in grief. For two seasons, she was the therapist on the A&E TV Show, "Psychic Kids." She holds Masters from both New York University and Fordham University. She has post-graduate training from the Ackerman Institute for Family Therapy, The Gestalt Center and the Jungian Institute. She is a certified EMDR practitioner, regression therapist, certified hypnotherapist, relationship and grief expert. To find out more, visit EdyNathan.com.
For a complimentary meditation and more information about other topics related to grief, loss and trauma, please visit here.