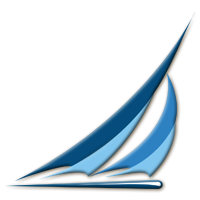 Flagship is committed to provide our customers a continuous path for their tissue image analysis solutions as Companion Diagnostics into the clinical market.
Westminster, CO (PRWEB) January 19, 2016
Flagship Biosciences has created a Clinical Trials and Regulatory Affairs group and partners with DOCRO, Inc., http://www.docro.com, an industry leader for in vitro diagnostics (IVD) clinical trials and regulatory affairs, in order to enable PMA approvals of image analysis based Companion Diagnostics (CDx). This group is headed up by Dr. Holger Lange, a leading expert in regulatory strategies for digital pathology platforms. The group has established Standard Operating Procedures (SOPs) for Good Clinical Practice (GCP) for Clinical Trials according to the harmonized ICH guideline for good clinical practice (E6) to support IVD-track assay and image analysis development strategies.
"Flagship is committed to provide our customers a continuous path for their tissue image analysis solutions as Companion Diagnostics (CDx) into the clinical market." said Dr. David Young, CEO and President. "Now, we are in a position to drive our image analysis based Companion Diagnostics (CDx) as a sponsor and to take on the responsibility for the IVD regulatory strategy."
"Tissue image analysis allows us to bring more complex biomarker assays into the clinic, allowing our Pharma customers to provide more effective drugs and ultimately to save lives. The fast growing field of immuno-oncology is requiring the creation of in situ based tests which are too complex for human interpretation. The endpoints desired by our Pharma customers in this field can only be scored successfully using sophisticated tissue image analysis." said Dr. Joseph Krueger, Chief Scientific Officer. "The application and adoption of our technology is being driven strongly by these types of drugs, and Flagship's ability to succeed in obtaining regulatory approval for our technology will rely on our clinical trial capabilities and regulatory expertise."
Dr. Holger Lange has been a pioneer in the regulatory pathway for digital pathology. He previously successfully led five FDA 510(k) clearances, including the industry's first "digital read" of IHC breast biomarkers on a computer monitor. At Flagship, he continues to help digital pathology manufacturers with their clinical trials and FDA clearances. His expertise in regulatory affairs and image analysis is unique in the industry, allowing Flagship to establish a leadership position in the field.
"Flagship is the leader in providing innovative tissue image analysis solutions and I am pleased to be able to bring in DOCRO's extensive experience in PMA clinical and regulatory strategies to meet the needs of Flagship's customers seeking this path,' said Thomas Soriano, CEO and President of DOCRO, Inc. and regulatory strategy expert for Flagship. "We are excited to drive image analysis based Companion Diagnostics into the clinical market."
"DOCRO knows how to get PMAs through the FDA and how to align the diagnostics regulatory strategy with a drug development partner," said Dr. Holger Lange, Chief Technology Officer and Head of the Clinical Trials and Regulatory Affairs group. "Working with the industry experts with significant experience in these situations lowers the risk for our Pharma customers."
About Flagship Biosciences
Flagship Biosciences, the industry leader in tissue image analysis, advances precision medicine by quantifying and simplifying complex pathology utilizing advanced image analysis technology.
The company's comprehensive "fit for purpose" image analysis solutions transform conventional, subjective methods of histopathology with clear actionable data to speed global drug development and approval. Flagship's medical device software development is ISO 9001, ISO 13485 and FDA QSR compliant.
About DOCRO
DOCRO is the leading CRO focused solely on supporting the development, validation, and commercialization of in vitro diagnostic tests. Founded in 1997, DOCRO has participated in more than 120 successful PMA, BLA, and 510(k) approvals and clearances of IVD's. DOCRO and its wholly-owned subsidiary CLIA laboratory, provide customers a broad and deep set of services – Quality Manufacturing, Laboratory, and Clinical Investigator Site Audits – Regulatory Strategy Expertise, FDA Negotiation, Clinical Trial Protocol Development, Clinical Site Recruitment, Clinical Trial Management, Statistical Planning and Analysis, Final Clinical Trial Reports, and Regulatory Submissions. DOCRO is ISO 9001 and 13485 compliant.