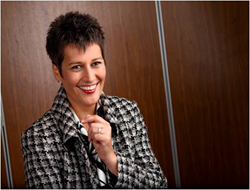 New York, New York (PRWEB) January 19, 2016
The value of mergers and acquisitions (M&A) targeting companies based in South and Central America, including tax havens, increased for the second consecutive year to USD 321,093 million in 2015, according to information collected by the leading M&A database Zephyr. By contrast volume declined for the second year in a row, falling 8 per cent from 3,049 deals in 2014 to 2,792 deals in the year under review, which suggests higher deal valuations over the last 12 months.
The largest transaction in the region recorded in 2015 by Zephyr was NXP Semiconductors' acquisition of Bermuda-incorporated and Texas-based semiconductor manufacturer Freescale Semiconductor for USD 16,700 million in December. This was followed by True Thrive's agreement to pick up Qihoo 360 Technology, a Cayman Islands-based antivirus software developer, for USD 9,300 million in December. True Thrive was backed by a large consortium of investors, including Sailing Capital Management, and closing is expected in the first half of 2016, subject to shareholder approval. The largest deal targeting a non-tax haven country was worth USD 7,382 million and involved CRH buying Brazilian and Mexican assets belonging to Holcim and Lafarge, among other international assets. All of the top 20 deals by value were worth over USD 2,000 million, while the top five reached values in excess of USD 6,000 million.
The Cayman Islands led the way by both volume and value with 804 deals worth a combined USD 113,073 million in 2015. This represents the country's highest valuation since before 2008 and is 71 per cent higher than the USD 66,213 million recorded in 2014. Bermuda was second by value with USD 67,118 million, also its largest result of the last seven years, followed by the British Virgin Islands (USD 48,101 million). Brazil was the best-performing non-tax haven country; despite its total value falling 41 per cent to USD 47,630 million in 2015, resulting in it placing fourth by value, the country ranked second by volume with 544 deals.
The Zephyr database shows that in keeping with the M&A pattern, private equity and venture capital (PE and VC) value increased by 40 per cent to USD 32,238 million, while volume fell 32 per cent to 239 deals in 2015 (2014: 354 deals worth USD 25,227 million), according to Zephyr. In all six of the top 20 PE and VC deals by value were worth over USD 1,000 million and these deals combined represented around 62 per cent of total PE and VC value (USD 32,238 million) in 2015.
Lisa Wright, Zephyr director, commented, "Latin American M&A value has increased for the second consecutive year against a drop in volume, suggesting higher individual considerations for the year and proving that a recovery is well and truly underway after a disappointing 2013. Although volume was down year-on-year, this was in line with the overall global trend for 2015 and the fact that some sizable deals were announced over the course of the 12 months will be a cause for much optimism in 2016."
Ends
For further information, please contact:
Zephyr Editorial

Tel: +44 (0)161 838 9554
Email us
Get the full report
Access the raw data used in the report
Download a high-res photograph of Lisa Wright, director of Zephyr
Bureau van Dijk Mexico City
+ 52 (55) 3683-8080
mexico(at)bvdinfo(dot)com
Notes to Editors:
The date range is 01/01/2015 – 31/12/2015 inclusive
Activity is based on the activity of the target company
Deal status is announced, completed, pending or unconditional
The sector breakdown uses targets' activities as defined to be 'Major Sectors' by Zephyr
The Latin America and Caribbean region covers target companies in Anguilla (AI), Antigua and Barbuda (AG), Argentina (AR), Aruba (AW), Bahamas (BS), Barbados (BB), Belize (BZ), Bermuda (BM), Bolivia (BO), Brazil (BR), British Virgin Islands (VG), Cayman Islands (KY), Chile (CL), Colombia (CO), Costa Rica (CR), Cuba (CU), Curacao (CW), Dominica (DM), Dominican Republic (DO), Ecuador (EC), El Salvador (SV), Grenada (GD), Guatemala (GT), Guyana (GY), Haiti (HT), Honduras (HN), Jamaica (JM), Mexico (MX), Nicaragua (NI), Panama (PA), Paraguay (PY), Peru (PE), Saint Kitts and Nevis (KN), Saint Lucia (LC), Saint Vincent and the Grenadines (VC), Sint Maarten (SX), Suriname (SR), Trinidad and Tobago (TT), Uruguay (UY), Venezuela (VE)
About Zephyr
Zephyr is an information solution containing M&A, IPO and venture capital deals and rumours with links to detailed financial company information. Winner of numerous recent M&A industry awards, including Best M&A Data Publisher 2015 at the Acquisition International M&A Awards, Zephyr is published by Bureau van Dijk (BvD). The deals on Zephyr are linked to the company financials and peer reports on BvD's product range. Zephyr contains information on close to 1.4 million deals.
More information on Zephyr
About Bureau van Dijk
Bureau van Dijk (BvD) is the leading provider of private company, corporate ownership and deal information. BvD's product range combines data from regulatory and other sources, including 140 information partners, with flexible software to allow users to manipulate data for a range of research needs and applications. Its Orbis database provides information on 180 million companies across the globe.
In addition, BvD addresses specific business challenges through its range of Catalysts including transfer pricing, credit, procurement, KYC, client on-boarding, M&A research and valuations, while BvD custom delivers bespoke solutions. http://www.bvdinfo.com/corporatefinance
Unsubscribe
If you wish to unsubscribe from our press releases please reply with the word unsubscribe in the subject box.