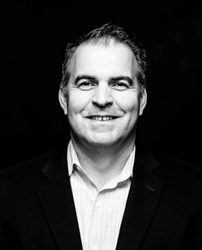 Dyn is the leader in the fast-emerging Internet Performance space and the only company in the world to bring an intelligence and management platform to the cloud.
Manchester, NH (PRWEB) January 20, 2016
Dyn, the worldwide leader in Internet Performance management, today announced the addition of two key members to its worldwide sales team and a new Chairman of the Board. Chris Reisig was named SVP Worldwide Sales and Services, where he will lead global sales and services functions with an emphasis on Enterprise sales development. Dyn also named Sunil Sampat VP of Enterprise Sales with responsibility for leading the company's new Enterprise sales team that will focus on developing and securing strategic enterprise opportunities. Jim Baum was named as Dyn's new Chairperson of the Board.
Sales Leadership
"The migration to the cloud is a platform shift that is changing how enterprises operate. Dyn is in a unique position to provide superior Internet performance and security," said Jeremy Hitchcock, Dyn CEO. "Chris and Sunil have had notable careers selling technology to Enterprise level customers, both domestically and in the international marketplace, and their leadership will be a significant catalyst for Dyn's next phase of growth."
Reisig was most recently SVP Worldwide Sales at VMTurbo and previously SVP Sales and Business Development at Veracode. His leadership helped fuel exponential global sales growth at each company. Sampat has a strong track record in Enterprise sales having held senior positions with several leading SaaS companies, including Okta, Endeca and Palerra.
Reisig said of his decision to join Dyn, "The cloud is an inevitable move for all enterprises, and as CIOs and business leaders consider their cloud options they are faced with the challenge of measuring for performance, ensuring that they have access, control and insights into their cloud infrastructure in order to provide their customers with an exceptional experience. Dyn is the leader in the fast-emerging Internet Performance space and the only company in the world to bring an intelligence and management platform to the cloud."
Reisig's comments echo the sentiments of cloud analyst Robert Mahowald, VP SaaS & Cloud Services, IDC, who recently noted in a Vendor Profile*, "The Dyn suite of Internet Performance technology is quickly becoming table stakes for CIOs of large and small enterprises actively moving applications to cloud services…Real-time actionable insight is essential to these businesses to make infrastructure- and network-related decisions that yield positive digital customer experiences."
New Chair
Dyn also announced the appointment of Jim Baum as Chairman of the Board. Jim previously served as President and CEO of data warehousing and analytics company Netezza, which he successfully scaled, managed through IPO and shepherded through a multi-billion dollar exit. Netezza's acquisition by IBM in 2010 was dubbed "the most disruptive acquisition of 2010″ by Information Week.
For more information on Dyn and its Internet Performance offerings, visit http://www.dyn.com.
*IDC, "Dyn's Internet Performance Portfolio Offers Improved Visibility, Traffic Management, and User Experience", #US40584215, November 2015
About Dyn
Dyn is a cloud-based Internet Performance company. Dyn helps companies monitor, control, and optimize online infrastructure for an exceptional end-user experience. Through a world-class network and unrivaled, objective intelligence into Internet conditions, Dyn ensures traffic gets delivered faster, safer, and more reliably than ever.
Dyn is the leading Internet Performance provider to the most visited web properties in the world, as measured by the Alexa 500. Dyn delivers more brand loyalty, customer satisfaction, and increased sales from startups to Global 2000 companies and businesses in between. Dyn is Internet Performance. Delivered. Visit dyn.com for more info on how Dyn delivers.
Dyn Media Contact
Brendan Mangus | bmangus(at)dyn(dot)com | 603-296-1529