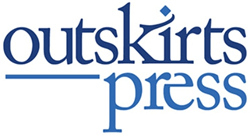 Everyone loves the convenience of Amazon, and everyone loves a sweepstakes. Outskirts Press has combined the power of 'Amazon' and 'Free' in their new promotional tool.
Denver, CO (PRWEB) February 12, 2016
Giving away books is a great way to find new readers, but this can be expensive and cost authors royalties. With Outskirts Press and the amazing Amazon Author Sweepstakes, authors can now offer a sweepstakes for a chance to win a free copy of their book…and receive their full royalties. Plus, Amazon takes care of all of the shipping details, and the author's Amazon sales rank might even improve as a result.
Outskirts Press promotes the Amazon Author Sweepstakes on behalf of their authors, reaching tens of thousands of readers. When an author purchases this option, Outskirts Press will set up a free book giveaway on Amazon and promote it to all their published authors via email. They will also leverage their extensive social media reach (including tens of thousands of Facebook, Twitter, WordPress, and Google+ followers) to get the word out.
Plus, by using the #AmazonGiveaway hashtag, even more readers will learn about these books on Amazon's own Twitter GiveAway account. Authors can also require participants to watch a book video on YouTube or follow them on Amazon in order to qualify for the prize, so even if participants lose, the author wins, with more exposure!
Each Amazon Author Sweepstakes is one week long, and only two are run each week, which ensures that every book receives as much exclusive exposure as possible. The sweepstakes are scheduled on a first-come-first-served basis, and each book is advertised along the left-hand column of Outskirts Press' active Facebook page as its own "Facebook Offer" for the duration of the promotional event.
Once the author purchases the Amazon Sweepstakes option, Outskirts Press contacts the author via email to determine their sweepstakes preferences. Outskirts then sets up the giveaway, which is launched with a marketing blast via email and social media and will run for one week. At the beginning of that week, all Outskirts published authors will receive an email notifying them of a chance to win a free book.
Outskirts' Facebook, blog, Twitter, and Google+ followers (over 35,000 readers) will also learn about the Amazon Author Sweepstakes. And the hashtag #AmazonGiveaway ensures that the 20,000 (and growing) followers on Amazon's Giveaway Twitter account and around the web learn about the giveaway as well.
At $299, this sweepstakes option is a great way for authors to create a buzz, reward their readers, and grow their number of followers. Outskirts Press and Amazon make it easy!
About Outskirts Press, Inc.: Outskirts Press offers full-service, custom self-publishing and book marketing services for authors seeking a cost-effective, fast, and flexible way to publish and distribute their books worldwide while retaining all of their rights and full creative control. Available for authors globally at http://www.outskirtspress.com and located on the outskirts of Denver, Colorado, Outskirts Press, Inc. represents the future of book publishing, today.
Outskirts Press, Inc.: 10940 S. Parker Rd - 515, Parker, Colorado 80134
http://outskirtspress.com 1-888-OP-BOOKS