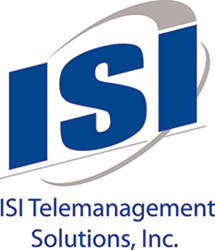 Schaumburg, IL (PRWEB) January 27, 2016
ISI Telemanagement Solutions, Inc., (ISI) a leading Unified Communications solutions provider, announced today the company has remodeled its flagship communications reporting software to unveil a fresh new look and feel to the central dashboard. The popular reporting platform has received upgrades to the appearance and functionality, propelling this already robust reporting platform into a more intuitive and user-friendly space.
Most noticeable is the clean, streamlined appearance to the dashboard. A visually appealing new layout provides a logical roadmap that is easy to navigate. The result is an open, airy, and light feel to the workspace.
Further enhancements include a responsive design that improves portability on your mobile* devices by right-sizing it to the instrument of your choice whether, mobile phone, tablet or laptop. Users will enjoy the added mobility and ability to monitor their work from the office space or any space at all.
Another particular benefit of the new streamlined appearance includes the option to create a custom-designed dashboard. By adding system-provided gates (drop-down tabs), users have access to alarms, company information, favorite reports, and detailed call information such as handling activity, daily call stats, high-cost calls, and much more, at the click of a button.
Upon launch, users can choose the date range, organization, and other data options on the gate, or reposition gates on the dashboard in order of importance. Users may further customize the gates to any necessary call information and add filters to show vital information only. Reports of the gate information are easily printed or emailed to co-workers. Collectively, the upgrades let users be the master of a design that best suits their needs.
The dashboard has additional features that users can quickly access which include many graphical improvements such as the ability to drill into call exploration to view call record details from a graph or grid. Hovering over a bar or pie slice allows details to be seen for a single point on the graph, and clicking on a pie chart or bar graph icon allows modification of the graph style. Clicking legend items on or off makes honing in on particular data items shown in the graph easier and the data behind the graph can be shown or hidden at the touch of a button.
For more information on ISI's solutions, please visit us at http://www.isi-info.com.
About ISI Telemanagement Solutions, Inc.
ISI is a global leader in Unified Communications management solutions for voice, video, Jabber and Skype for Business IM compliance, and conferencing. ISI offers a broad portfolio of certified solutions for companies seeking to measure, analyze, manage and optimize usage, content, expenses and people, through UC reporting & traffic analytics, conversation recording, collaboration management, speech analytics, workforce management, and telecom expense management (TEM).
*Currently available for Android devices with iOS support coming soon.