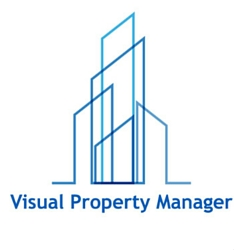 Woodland Hills, CA (PRWEB) January 27, 2016
Faye Business Systems Group today announced the release of their newest SugarCRM application, the Visual Property Manager.
The Visual Property Manager for Sugar gives Property Managers a visual representation of crucial property data that is stored in Sugar. This a Property Management tool built with customer relationship management in mind, which means users can conduct day-to-day property management tasks and track their leads, prospects and accounts.
Register here for a Live Demo on February 16th.
Property Managers can run the Visual Property Manager application on an iPad or any internet browser, and see a graphical interface of all their commercial real estate properties by floor or unit. Get real time visual data on building information including: Lease start dates, end dates, tenancy status, and square footage.
Visual Property Manager highlights include:

Visual view of all suites or units in a property
View can be by floor or by property
Manage lead and prospect tracking
Graphical interface to access all unit/suite data contained in Sugar
Unlimited number of locations or properties
Unlimited floors per property
Unlimited suites/units per floor
Color coding of unites by status
Accessible on an iPad or via any internet browser
Visit http://fayebsg.com/visual-property-manager/ for more detailed information, and to schedule a personal demo.
Register here for a Live Demo on February 16th.
"We're excited to offer this powerful graphical tool for anyone who manages properties," said David Faye, CEO of Faye Business Systems Group. "Not only does it assist with management of a site, but it's also a valuable sales tool providing a real time, graphical interface of the status of units or suites in a property."
FayeBSG is an award-winning software company and consulting firm known for their breadth of SugarCRM Integration Add-On Products and custom software solutions, which include integrations with ERP software, Marketing Automation, Credit Card Processing, Project Management, Phone Systems, and more. Specializing in extensive multi-layered CRM, ERP and marketing integrations, FayeBSG concentrates on a wide array of high value software development and consulting services.
About Faye Business Systems Group
Year after year, FayeBSG is recognized in the Sugar community for their breadth of SugarCRM Integration Add-On Products and custom software solutions, which include Sugar integrations with ERP software, credit card processing, project management, phone systems, and more.
An INC 5000 honoree and recognized by CIO Review as one of 20 most promising CRM and ERP solutions providers for 2015, FayeBSG uses SugarCRM, Sage 100, NetSuite, Act-On and a variety of custom software solutions to meet client needs. Services include software development, project management, packaged software implementations, custom software implementations, integration, consulting, training, and support. Faye Business Systems Group has completed hundreds of successful CRM projects, specializes in Sugar Integrations, and is one of Sugar's leading Global Elite Partners. For more information, call (818) 280-4820, email info(at)fayebsg(dot)com, or visit http://www.fayebsg.com. Connect with Faye Business Systems Group on LinkedIn, Facebook, Twitter or YouTube.
Press Contacts:
Jesse Heller
Faye Business Systems Group, Inc.
818 280 4820
jesse dot heller @ fayebsg dot com