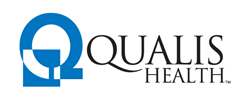 Seattle, WA (PRWEB) February 01, 2016
Individuals from Qualis Health, UW Medicine at the University of Washington, and the MacColl Center for Health Care Innovation at the Group Health Research Institute co-authored an article titled, "Practical Approaches for Achieving Integrated Behavioral Health Care in Primary Care Settings". Published in the December 23, 2015 edition of the American Journal of Medical Quality, this article describes the process utilized by collaborating organizations when developing the Behavioral Health Integration Implementation Guide and companion resources, including the GROW Pathway Planning Tool. A free, downloadable PDF of the publication is available at the the publisher's website, and the Guide and Planning Tool are available on the Safety Net Medical Home Initiative Website. This work was co-funded by The Commonwealth Fund.
Anna Ratzliff, MD, PhD, lead author of the article and implementation guide, said, "From my work in primary care clinics, I know first-hand how difficult it can be to change clinical workflows and put integrated care into place. Even when everyone is on board—from leadership to front office staff—it takes a huge effort and commitment. We hope this paper provides some useful ideas and guidelines for clinics that want to provide mental health care and are exploring ways to do so. Ultimately, it's about improving access to effective care for patients struggling with behavioral health problems." Dr. Ratzliff is Director of the UW Integrated Care Training Program, Associate Director for Education of the UW AIMS (Advancing Integrated Mental Health Solutions) Center, and an Associate Professor of psychiatry and behavioral sciences at the University of Washington.
"Revitalizing the primary care system is a crucial strategy for achieving better care at lower cost," said Jonathan Sugarman, MD, MPH, Qualis Health President & CEO. "Behavioral health integration is one of today's most significant challenges, and this work shows how interdisciplinary collaboration can forge new ways to achieve practice transformation."
The Behavioral Health Integration Implementation Guide offers a practical, flexible, and model-neutral approach for integrating behavioral health services into primary care settings. Developed in collaboration with a panel of technical advisors and expert reviewers, it provides an overview of behavioral health care, practical guidance for service integration, and ideas for program sustainability, and includes practical tips and easy-to-read tables. It also includes a number of companion materials, including the GROW Pathway Planning Tool, which helps organizations assess where they are on the integration continuum and plan actionable steps towards reaching their goals—independent of specific integration models and not requiring substantial resources. The Planning Tool also enables primary care practices to chart their own course towards improving access and accountability.
A core component of comprehensive primary care, behavioral health can be especially crucial when caring for high-risk populations. Integrating mental health services into primary care settings is a goal for healthcare organizations, yet uptake has been slow despite the existence of models for implementing this change. A key gap in accomplishing integration, identified by practices participating in the Safety Net Medical Home Initiative, is the lack of available, practical guidance. It is exactly this need that the Behavioral Health Integration Implementation Guide and related tools were developed to meet.
###
About Qualis Health
Qualis Health is one of the nation's leading population health management organizations, and a leader in improving care delivery and patient outcomes, working with clients throughout the public and private sector to advance the quality, efficiency and value of healthcare for millions of Americans every day. We deliver solutions to ensure that our partners transform the care they provide, with a focus on process improvement, care management and effective use of health information technology. For more information, visit http://www.qualishealth.org
About UW Medicine
UW Medicine's mission is to improve the health of the public by advancing medical knowledge, providing patient care, and training the next generation of health professionals and researchers. The system includes Harborview Medical Center, Northwest Hospital & Medical Center, Valley Medical Center, University of Washington Medical Center, UW Neighborhood Clinics, UW Physicians, UW School of Medicine and Airlift Northwest. Visit http://www.uwmedicine.org
for details.
About AIMS Center
The University of Washington's AIMS Center develops, tests and helps implement Collaborative Care, an evidence-based integrated care model that brings high quality mental health care to familiar settings. We provide coaching and implementation support, research collaborations, and education and workforce development. For more information, visit http://www.aims.uw.edu.
About the MacColl Center
Named for a Group Health founder and pioneering physician, the MacColl Center for Health Care Innovation at Group Health Research Institute was established in 1992 and is led by Michael Parchman, MD, MPH. In the mid-1990s the Center developed the Chronic Care Model, a widely endorsed and adopted approach to improving ambulatory care that has guided clinical quality initiatives in the United States and internationally. For more than 20 years MacColl has supported the transformation of health care delivery through innovative research, model development, training and technical assistance. To learn more about this work, visit http://www.maccollcenter.org. For information on Group Health Research Institute, go to http://www.grouphealthresearch.org.