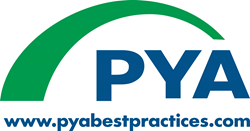 Through this relationship, we hope to provide our agents with access to premier resources for demonstrating compliance.
Knoxville, TN (PRWEB) January 28, 2016
National certified public accounting and management consulting firm PYA is now a national "preferred vendor" of ALTA Best Practices services for Conestoga Title Insurance Company (Conestoga Title) agents. This designation represents an agreement between the first Elite Provider of ALTA Best Practices Assessments and Conestoga Title to perform ALTA Best Practices policy and procedure development and evaluation, provide Best Practices implementation assistance, and conduct third-party assessments of ALTA Best Practices compliance for its title agents.
Conestoga Title's President John Nikolaus said, "Through this relationship, we hope to provide our agents with access to premier resources for demonstrating compliance. As the first Elite Provider of ALTA Best Practices Assessments, PYA is one of the firms at the forefront of providing Best Practices assurance on a national scale."
A member of the ALTA Best Practices Task Force, PYA provides solutions and services to agents as they navigate a period of enormous change within the title industry. As a preferred vendor of Best Practices services, PYA offers Conestoga Title's agents access to the industry's top resources, including PYA's Best Practices Gap Analysis, Policy & Procedures Development, Best Practices Readiness, and Self-Assessment Tools. In addition, agents receive complimentary education and access to PYA thought leadership content including white papers, webinars, and more.
PYA's Director of ALTA Best Practices Service Group Matthew Rekers said, "Our firm is committed to providing our title insurance and settlement company clients with dependable and effective services. This association with Conestoga allows us to demonstrate our commitment to Conestoga's agents. By providing numerous engagement types, Conestoga agents can be confident that PYA will meet or exceed their lenders' compliance expectations."
ALTA created its Best Practices Framework to assist title and settlement companies in satisfying their responsibility to manage third-party vendors. ALTA encourages title and settlement companies to seek certification in order to demonstrate to lenders that appropriate measures have been taken to protect consumers' nonpublic personal information and to gain a competitive advantage when lenders ask for this certification.
About Conestoga Title Insurance Company
Conestoga Title Insurance Company is one of the most trusted names in the title insurance industry, providing the real estate, legal and financial communities with reliable title insurance since 1973. Conestoga's dedication to quality, along with a focus on excellence, has earned it a Financial Stability Rating® of "A Prime, Unsurpassed" and a Commercial Real Estate Recommendation of "Strongly Recommended" by Demotech, Inc., a leading industry analyst that specializes in rating title companies. Conestoga does not compete with its agents for business. Its focus has always been to support and provide exceptional service to its agent and attorney partners within its geographical footprint. Conestoga is licensed to do business in 14 states and is concentrated on growing its attorney and title agent network in the territories of PA, MD, VA, OH, NJ and DE.
About PYA
For over three decades, Pershing Yoakley & Associates (PYA), a national professional services firm providing management consulting and accounting, has helped its clients navigate and derive value amid complex challenges. In addition to serving the healthcare and financial institutions industries, PYA serves the title industry with a comprehensive list of offerings, including: ALTA Best Practices implementation and assessment; strategic planning; mergers and acquisitions; tax compliance; and regulatory compliance.
PYA's steadfast commitment to an unwavering client-centric culture has served the firm's clients well. PYA is ranked 103rd by INSIDE Public Accounting's "Top 200" Largest Accounting Firms. PYA affiliate companies offer clients world-class data analytics, professional real estate development and advisory resources, self-insured employer health insurance claims audits for Fortune 500 companies, wealth management and retirement plan administration, and business transitions consulting.
PYA is headquartered in Knoxville, Tennessee. For more information, please visit http://www.pyabestpractices.com/