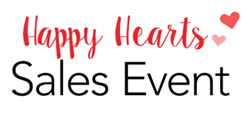 Amethysts are some of the most beautiful and popular gemstones in the world
AUSTIN, Texas (PRWEB) January 30, 2016
Amethyst is the birthstone of February and the LC is excited to announce that they will be featuring their best Amethyst collection all month long starting with their Amethyst Day event, beginning on Monday, February 1 from midnight to 11:59 p.m. CT. The LC will be showcasing a variety of amethyst all day long, including green amethyst.
LC Host Katie Rooke says, "Amethysts are some of the most beautiful and popular gemstones in the world, which is why we are delighted to bring such a great variety of amethyst to customers at an outstanding value."
Amethyst is the most precious stone within the quartz family. It is the purple variety of quartz that occurs in volcanic rocks in large crystal geodes. Fine amethysts are featured in the British Crown Jewels and were also a favorite of Catherine the Great and Egyptian royalty.
This gemstone comes in many shades, from a light, slightly lavender pinkish to a deep purple. It is also a pleochroic gemstone, which means that when light hits the gem, shades of colors such as reds and blues can be seen from different angles.
To get in all these amazing deals or for more information simply visit http://www.Liquidationchannel.com or http://www.facebook.com/shoplctv.
For More Information Contact:
Carolina Sandoval
Marketing Specialist
512- 901-0621
carolina.sandoval(at)liquidationchannel.com
About Liquidation Channel: Liquidation Channel (http://www.liquidationchannel.com) is a global leader in direct sales of colored stones, diamonds, precious metals, and a variety of luxury goods and innovative products. Through a precisely and fully integrated system, the Liquidation Channel specializes in delivering Exceptional Quality, Exquisite Designs, and Outstanding Value, while providing a low-price guarantee on each of its products. The store's unique jewelry is available online at LiquidationChannel.com and on DirecTV Channel 75 and 226, Dish Network Channel 274, Verizon FIOS Channel 152, ROKU, AT&T U-Verse 399 and 1399 (HD), and local cable channels.