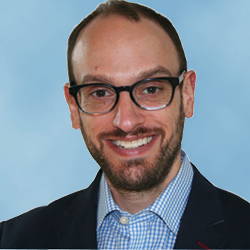 "IIA has established itself as the preeminent source for unbiased analytics advice," said Mirsky.
Portland, Oregon (PRWEB) February 01, 2016
The International Institute for Analytics (IIA) has named Douglas Mirsky, Ph.D., as its Director of Advisory Services. An accomplished executive and consultant for Fortune 500 accounts, Mirsky will join IIA's leadership team and oversee the continued growth of the research and advisory firm's advisory services arm. In his role, Mirsky will manage the growing Advisory Services business that serves IIA clients with custom analytics consulting engagements.
"I look forward to working with Doug as we further IIA's mission to serve as the authority on analytics maturity and best practices. His leadership and advisory expertise will be a great asset to IIA and our global clients seeking unbiased consulting engagements around their analytics initiatives," said Jack Phillips, IIA Co-Founder and CEO.
Mirsky brings over a decade of experience managing and providing advisory services to the professional community in various industries and settings, most recently in the biomedical and life sciences domains. Prior to joining IIA, he was an executive with Gerson Lehrman Group (GLG) where he held roles in operations, business development and consulting.
Of the many roles Mirsky held while with GLG, he was initially brought onboard in New York to run the subject matter expert business of GLG's Healthcare practice area. In that role he was ultimately responsible for deploying GLG's 70,000+ consultants to inform his clients' most challenging business decisions. He was then made director of the Austin, TX research office, a cross-industry client-facing office, and successfully grew it into the largest of its kind amongst GLG's 20+ global offices.
Mirsky has also held leadership roles in academia, television production and medical communications.
"IIA has established itself as the preeminent source for unbiased analytics advice," said Mirsky. "I'm excited for the opportunity to apply my experiences building an advisory services business across industries from Wall Street to Fortune 500 corporations to drive IIA's further growth and support the increasing client inquiries with IIA's proven solutions."
About IIA
The International Institute for Analytics (IIA) is an independent research and advisory firm for organizations committed to accelerating their business through the power of analytics. Co-founded by Tom Davenport and CEO Jack Phillips, IIA works across a breadth of industries to uncover actionable insights from its network of analytics practitioners, industry experts and faculty. IIA's research clients gain access to an extensive research library, faculty-moderated executive roundtables and phone conversations. IIA also provides analytics benchmarking, dynamic inquiry and advisory services to its members, allowing business leaders and analytics professionals to keep their fingers on the pulse of analytics in the new data economy. Since its inception, SAS, Intel, Teradata, and Dell have supported IIA as underwriters. For more information about IIA, and how you can become a member, visit iianalytics.com or call 503-467-0210.