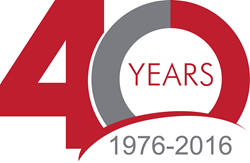 Bellingham, WA (PRWEB) February 01, 2016
Fiberglass Structural Engineering is proud to announce that they have been in business for forty years. The company was founded in 1976 by Winston Renoud when he recognized serious problems in the corrosion composites industry. Prompted by extensive failures of unreliable FRP (fiber reinforced plastic) equipment, Mr. Renoud founded the company to address the inadequate designs and poor quality fabrications and installations that caused these failures. By creating the first third party FRP engineering and inspection company in the industrial fiberglass industry, FSE brought unbiased objectivity to industrial FRP projects and end-users.
Upon reaching this milestone anniversary, founder Winston Renoud reflects, "Wow! It is such an honor to do work that changes industries in meaningful ways. Whether we are preventing a major pipe failure or tank collapse the work we do improves the safety of communities and the environment."
FSE transitioned from father to son Chris Renoud, P.E., in 2008 and continues to lead the industry with headquarters in Bellingham, WA, USA and two new branch offices in the Middle East: The United Arab Emirates and The Kingdom of Saudi Arabia. Chris Renoud explains, "It's a real achievement to transition from first generation to second and I am proud of the work we've accomplished over the years. I'm looking forward to taking the new technologies that we've developed to improve safety for reinforced plastics throughout the world. With our multiple worldwide branch offices, we can be most anyplace in the world on short notice to support our clients. I'm proud to contribute to a positive safety record for all the industry sectors we serve: petroleum, petrochemical, energy, chemical, pulp and paper, municipal waste water, mining and electronics."
Over the past 40 years, FSE has provided specialized FRP engineering and inspection support services to some of the largest companies and EPC/M firms in the world, such as ExxonMobil, Chevron, Shell, Intel and Fluor. Many of today's most commonly used FRP design codes and industry standard practices are based largely on FSE research and innovation.
Part of the success FSE has enjoyed is due to the company's continuing commitment to embrace innovation. FSE has partnered with scientists and professors to research new FRP nondestructive testing methods that will provide additional capabilities for evaluating industrial composite equipment and piping. Along with their research partners, FSE recently co-authored and published a research article on this exciting innovation. In 2016, FSE is implementing new NDT technology into their preventive maintenance inspection, evaluation and failure investigation services.
FSE would like to thank all their clients for forty great years of partnership and support. They look forward to continuing to serve their clients and their industry for many years to come.
FSE is an engineering firm specializing in fiberglass design and inspection services based in Bellingham, Washington USA. To learn more about FSE, please visit their website at http://www.fse.com