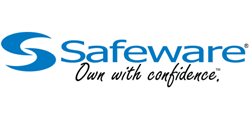 This award validates the steps we have taken over the last two years to become even more employee-driven as a company.
Dublin, OH (PRWEB) January 29, 2016
Safeware, an industry leader in providing protection solutions for consumer products, has been named to the list of American Heart Association Gold Level Fit-Friendly Worksites because of the company's outstanding physical activity support, commitment to increasing healthy eating options at work and promotion of a corporate wellness culture. When Safeware launched its new corporate health and wellness program late in 2015 centered around both physical and mental health, the initiative was driven by associates and company leaders who wanted to promote healthy lifestyles in the workplace, as well as at home.
From programs such as a stress management month, weekly yoga classes, financial management tutorials, a "Biggest Loser" Challenge and rewards for preventative healthcare measures, Safeware places great importance on the value of healthy living in all facets of life. As a result of these programs, Safeware has seen significant decreases in employee sick leave requests, lower levels of obesity, increased job satisfaction and overall improved participation in company programs and initiatives.
Both the American Heart Association and Columbus Business First have formally recognized the company's efforts in the health and wellness arena, as Safeware was named a top ten Healthiest Employer by Columbus Business First in 2015 and has been nominated again in 2016.
Safeware's president, Bryan Schutjer, commended the company's recent efforts to be a healthy workplace by saying, "This recognition by the American Heart Association illustrates the value we place in the culture and work/life balance at Safeware. By promoting health and wellness in all parts of life, our associates are happier, healthier and more invested in Safeware. Overall, this award validates the steps we have taken over the last two years to become even more employee-driven as a company."
About Safeware
Founded in 1982, Safeware is a fully licensed Insurance Agency as well as a Third Party Administrator for Extended Warranty and Service Plan Solutions. This unique combination gives partners the flexibility to customize a program that meets their distinct needs, and allows their customers to own their products with confidence.
By offering unique and customizable options and best-in-class customer support, Safeware has emerged as one of the Nation's leading providers of protection solutions for consumer products.
To learn more about Safeware, please visit us online or contact us at 1-800-800-1492.