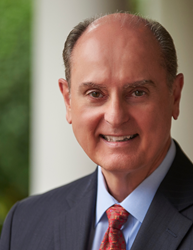 NAVIX is the premier exit planning company for mid-sized businesses, and that's who I wanted to be associated with.
Nashville, Tennessee (PRWEB) February 01, 2016
Clark Vitulli, CEO of Music City Chief Executives, announced today that he has partnered with NAVIX Consultants, the premier national network of exit planning strategists that helps business owners plan for and achieve successful ownership transitions. Mr. Vitulli is the first to lead the NAVIX program in Tennessee. The unique NAVIX exit planning process, first created by its CEO Patrick Ungashick, is used by a team of Consultants to help business owners achieve happy exits. Vitulli also chairs three CEO and Key Executive groups in central Tennessee under the VISTAGE Worldwide umbrella.
"Business owners want to have a happy exit one day, and they need help. There are about 9 million Baby Boomer business owners in the US, and most of them know they are not ready for exit," noted Mr. Ungashick. "Clark has vast experience as a senior executive with large, multi-national, public and private companies as well as start-ups. His exceptional background in working with global corporations, in addition to owners and CEOs of small to mid-market companies, will greatly strengthen the NAVIX team."
"NAVIX is the premier exit planning company for mid-sized businesses, and that's who I wanted to be associated with," said Vitulli. "I've had the privilege to help lead many business units and coach executive leaders. Now, partnering with NAVIX, I get to build on my passion of giving back by helping companies and business owners plan successful exits."
In addition to being affiliated with NAVIX and VISTAGE, Vitulli has received numerous awards, including the VISTAGE "Chair Excellence" Award, the Nashville Business Journal's "Best in Business" and "Fastest Growing" Awards and was a finalist in their "Entrepreneur of the Year" Award. He has also received PowerSports Business magazine's "Leadership Award." Vitulli has coached, mentored and consulted internationally, been a guest columnist for a national trade magazine, a speaker, an executive professor at Northwood University in Michigan, an MBA Distinguished Lecturer at the University of Florida and also lectured at Lipscomb University's MBA program in Nashville.
Mr. Vitulli received a Bachelor of Science Degree in Advertising from the University of Florida, completed the Executive Management Program at Tuck Graduate School at Dartmouth and has his MBA Degree in Organizational Management from Trevecca University in Nashville. He has also been certified by the Dale Carnegie Executive Management Development course and the Crosby Quality College in Executive Management.
Married with two sons, Clark and his wife, Christy, a health care industry executive, live in Nashville.
______________________________
NAVIX Consulting LLC helps business owners plan for and achieve successful exits. NAVIX was designed out of experience seeing business owners struggle to achieve financial freedom, create a sustainable business legacy, and exit on their own terms. NAVIX is a dual-track process, that prepares both the business and its owner(s) for exit. For more information, visit http://www.navixconsultants.com.
Music City Chief Executives™ helps CEOs implement effective short and long-term strategies to accelerate the success of their companies. By focusing on the personal growth of each member, MCCE creates stronger leaders and strengthens the business community as a whole. MCCE also helps business owners exit companies on their own terms, helping them achieve financial freedom and a lasting legacy. For more information, visit http://www.MusicCityCEOs.com.