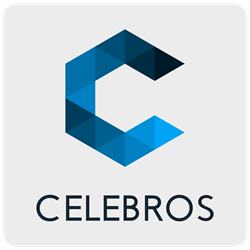 Celebros is proud to add the new Magento 2.0 extension to our existing and very successful Magento 1 extension - Jeffrey Tower, Celebros CMO and President of Global Sales
HACKENSACK, NJ (PRWEB) February 03, 2016
Celebros Inc., a long-time six year silver Magento partner and a global leader in Natural Language Processing Site-Search, Merchandising and Navigation conversion technologies, is excited to announce and introduce the highly anticipated Semantic Site Search extension for Magento 2.0 on the Magento 2.0 Extension Page.
Celebros CMO and President of Global Sales Jeffrey Tower said, "Being Magento's premier Site Search partner, we've been working very closely with the great teams at Magento Commerce for the past few months on the new Magento 2.0 site search plugin. Our goal was simple; to ensure the highest level of quality and reliability of the new extension which will be installed and used by all current and future mutual clients."
"Celebros is proud to add the new Magento 2 extension to our existing and very successful Magento 1 extension. Celebros will offer the new extension free of charge to our entire Magento client base to ensure an easy, fast and pain-free upgrade while providing free integrations to new Celebros clients world-wide." "The new extension encompasses our Natural Language Site Search in seven languages along with eight additional features that include our advanced auto complete, guided navigation, dynamic landing pages and merchandising engine, product recommendations and more," added Jeffrey Tower, Celebros CMO and President of Global Sales.
"Celebros continues to be a strong Magento partner and is among the first certified e-commerce providers to offer extensions for Magento 2.0. By connecting to Magento, Celebros extends the reach of its suite of cloud-based site search, navigation and merchandising solutions, helping online merchants maximize revenue per shopper," stated Jon Carmody, Technology Partnerships Manager, Magento Commerce.
About Celebros:
Celebros, Inc. is the global leader in e-Commerce site-search, merchandising and conversion technologies for online retailers. Celebros revolutionized e-Commerce by creating intelligent, concept-based search for online retailers. Celebros has emerged as the industry leader in conversion technologies, developing a patented cutting edge site search solution that employs the most advanced Natural Language Processing (NLP) technology available. Celebros is the only provider of conversion technologies that is available in seven languages. Celebros customers include over 300 e-Commerce sites and merchants among Internet Retailer's Top 100/500 companies. Celebros operates global office locations in Los Angeles, Hackensack, NJ, France, Germany and Israel.
Celebros is Magento's premier Site Search partner and is the only Natural Language Site Search extension for Magento 2.0
For more information, visit http://www.celebros.com
YouTube video: https://www.youtube.com/watch?v=eKJCcKZSQZU
Twitter: @celebrossearch