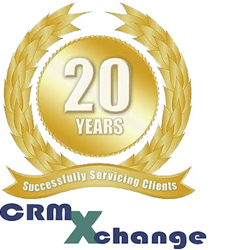 "Given today's complex environment, businesses need to take advantage of every possible resource.CRMXchange is committed to helping our end-user audience and the vendor community work together. Sheri Greenhaus, Managing Partner
Sarasota, FLorida (PRWEB) February 09, 2016
Contact center technology plays a vital role in helping businesses to effectively manage the complex processes involved in everyday customer interactions. With a plethora of options on the market, it can be difficult to select the right solution to fit the needs of an organization.
Now celebrating its 20th year as the leader in online information for the Customer Experience/ Contact Center community, CRMXchange has created Solution Search. This new internet web service matches contact center products and services with the immediate needs of contact center professionals.
Contact centers, CRM, and customer experience solution providers are invited to submit a complimentary listing on the site. End-users can sign up to quickly locate relevant solutions. Once a contact center leader has clicked on the solution wheel, all they need to do is state what they are looking for and Solution Search will instantly identify companies with that technology. They can compare product offerings to see which vendors are of specific interest.
CRMXchange also offers free listings for OEM suppliers and VARs, systems integrators and other resellers who wish to find channel partners. The Software Reseller Channel enables both vendors and resellers to join forces in responding to the growing need of customers to obtain added assistance in implementing and optimizing solutions in evolving contact center environments. To take advantage of the complimentary listings, both OEMs and resellers can sign up at here.
CRMXchange Managing Partner, Sheri Greenhaus sees both programs as tools that offer added value to both solution providers and end users alike. "Given the complex environment in which businesses operate today, they need to take advantage of every possible resource," she states. "CRMXchange is committed to helping our end-user audience and the vendor community work together to help improve the customer experience."
About CRMXchange
CRMXchange is the premiere destination for information on customer relationship management solutions, including customer interaction best practices, CRM programs, training, and other valuable industry resources. For more information, visit CRMXchange or call 941-702-8389.