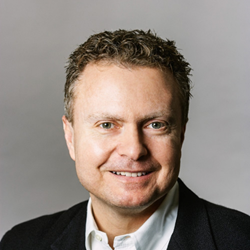 "General caution on the overall venture environment from the previous quarter appeared to ease somewhat in the fourth quarter," said Mark V. Cannice, Ph.D.
San Francisco, CA (PRWEB) February 04, 2016
The Silicon Valley Venture Capitalist Confidence Index® for the forth quarter of 2015, registered 3.59 on a 5 point scale (with 5 indicating high confidence and 1 indicating low confidence). This quarter's index measurement rose from the previous quarter's index reading of 3.39, and ended a three-quarter decline in confidence.
This is the 48th consecutive quarterly survey and research report--providing unique quantitative and qualitative trend data and analysis on the confidence of Silicon Valley venture capitalists in the future high-growth entrepreneurial environment. Mark V. Cannice, Ph.D., department chair and professor of entrepreneurship and innovation with the University of San Francisco (USF) School of Management, conducts the research each quarter and authors the index report.
In the new report, Professor Cannice wrote, "General caution on the overall venture environment from the previous quarter appeared to ease somewhat in Q4 as a focus on the fundamentals of venture investing in disruptive firms began to unseat concern over new sources of capital that have inflated valuations in recent quarters." For example, Eric Buatois of Benhamou Global Ventures noted, "Whilst there will be a major correction of the inflated valuations of Unicorns, a lot of solid companies are created and funded every week based on solid fundamentals such as customers, revenues and profits." Gerard van Hamel Platerink of Redmile Group observed, "Some helpful differentiation is beginning to take place in the marketplace after a period of frothiness in some areas."
However, with regard to valuations, a return to the mean appears to be in process. Venky Ganesan of Menlo Ventures predicts, "The late stage venture market is due for a correction. The heady cocktail of easy money due to the fed, high burn rates, and questionable gross margins is going to give a massive hangover to a bunch of companies." Bill Reichert of Garage Technology Ventures remarked, "As I said last quarter, the public markets cannot possibly absorb the current batch of unicorns at their current valuations, not to mention the thundering herd of unicorn wannabes. There will be more disappointment than celebration over the next 18 months. Still, there is plenty of room for creating real value and building great companies. We just need to adjust expectations."
"A reduction of non-traditional capital and a return to the basics of enterprise building should maintain stable if not accelerating growth in the entrepreneurial environment for now," Cannice wrote concluding the report. "However, more recent high volatility in public financial markets will complicate the exit environment for venture-backed IPOs, at least in the short run."
For the complete report, please visit https://www.usfca.edu/management/svvcci
To request an interview with Mark Cannice, please contact Anne-Marie Devine Tasto at abdevine(at)usfca(dot)edu.