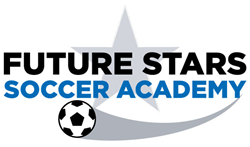 We want to enhance skills and encourage kids to play the game for life, while getting better along the way
Atlanta, Georgia (PRWEB) February 07, 2016
Founded in 2002, Future Stars Soccer Academy (FSSA) enters its 14th summer, engaging in exceptional soccer training at one of the largest soccer facilities in the Southeast. Located on more than 110 acres on the Oglethorpe University campus, campers play and learn on the outstanding facilities this school has to offer.
The camp has seen tremendous growth since its inception. Starting with 12 eager kids for one week, the camp has grown to more than 400 players this past year. In partnership with Black Bear Design, a regional campaign to boost registration was launched throughout the Atlanta area to include flyer canvasing, internet ads, social media messaging, and pay-per-click marketing. As a result, registration increased by more than 30% last summer. With the tremendous increase in participation, the camp will extend its camp offerings to four weeks for the summer of 2016 in an effort to accommodate every soccer player who wants to participate.
FSSA founders Jon Akin – currently serving as the head men's soccer coach at Oglethorpe – and Gilbert Jean-Baptiste – Oglethorpe's former assistant coach – have led high-quality training sessions designed to equip aspiring soccer players with the technical, physical and mental tools to succeed. All programs were created by former professional players and are taught by Future Stars staff, with assistance from current and former college players.
Two different camps schedules are available: full day camps run from 9 a.m. – 3:30 p.m., and half day camps start at 9 a.m. and go to 11:45 a.m. Kids of all ages and skill level are welcome, ranging from 4-18.
"The essence of the camp is to build strong fundamentals and facets of the game through technical skills and tactical awareness. We strive for excellent technique to master the game, while reinforcing the enjoyment of playing one of the most popular sports in the world," said founder Jon Akin. "We want to enhance skills and encourage kids to play the game for life, while getting better along the way."
FSSA has a strong presence in the Greater Atlanta metro area. Because so many of these players come to camp through local clubs and organizations, FSSA reciprocates by donating back a portion of the camp proceeds to club scholarship funds throughout the area.
To learn more about Future Stars Soccer Academy, please visit: http://www.fssoccercamps.com. In addition to the Future Stars Soccer Academy camps in the summer, there are also Elite, High School and College ID camps through http://www.JonAkinCamps.com.
About Future Stars Soccer Academy
Founded by former professional players and current collegiate coaches Jon Akin and Gilbert Jean-Baptiste in 2002, FSSA provides high quality private training and seasonal camps for soccer players of all ages. The FSSA program and its affiliated camps were created to develop participants into better soccer players, and teach proven methods for becoming a more successful athlete, in a safe and professional environment.