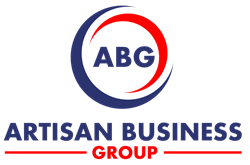 Thank you for the great insights, and ABG events are always informative and helpful!
San Francisco, CA (PRWEB) February 05, 2016
Artisan Business Group Inc. announces EB-5 Marketing and Capital Raising Strategies for 2016 workshop in San Francisco on April 7, 2016. The one-day EB-5 Marketing and Capital Raising Strategies Workshop will focus on exploring alternative finance through the highly popular EB-5 immigrant investors program.
The EB-5 immigrant investor program was created by the U.S. Congress in 1990 to encourage overseas investment, the program has become very popular and investors market has also dramatically changed over last two years. It is time to review current markets and future trends and develop new strategies. The one-day workshop presented by Mr. Brian Su will feature special guests Reid Thomas, Executive Vice President of NES Financial and John Li, managing director of EB-5 Supermarket. Other expert speakers and event updates to be announced later.
"The purpose of this workshop is to give regional center executives, developers and service providers the latest updates on market trends both in the US and global investors markets. We have top experts to give their insights and knowledge on how to develop new approaches and continue to effectively attract investors from overseas," says Brian Su, founder of Artisan Business Group.
EB-5 Marketing and Capital Raising Strategies for 2016 Workshop is designed to provide months of knowledge about the EB-5 Immigrant Investors Program in a one day, in-depth seminar. The ultimate goal of the workshop is to help boost your EB-5 Regional Center development and also learn how to implement an effective market entry strategy to recruit overseas investors to finance EB-5 projects.
The workshop will focus on market changes and trends in Asia and Latin America. Mr. Brian Su is traveling weeks throughout Asia during February and March and will give his insights on the constantly changing Chinese market. The event will be hosted at a hotel nearby San Francisco International Airport.
Come learn the keys to success in the international capital markets and gain invaluable knowledge on EB-5 marketing. For more information regarding the event and registration, please visit: http://EB5NewsBlog.org.
Press Contact:
Mr. Tyler McKay
1.217.899.6661
Artisan Business Group, Inc.
http://www.EB5NewsBlog.org