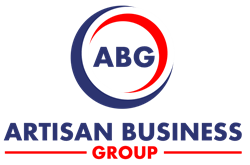 This will be the first ever Chinese investments conference in the region.
San Juan, Puerto Rico (PRWEB) February 05, 2016
Artisan Business Group announces 2016 China-Caribbean Investment and Finance Forum, the conference will be held in San Juan, Puerto Rico on May 3rd, 2016. The China-Caribbean Investment and Finance Forum will focus on attracting Chinese private equity and direct foreign investment (FDI) into Puerto Rico and the Caribbean region.
Direct investment from Chinese companies and high net-worth individuals are increasing due to China's rapid economic growth in the past 15 years. Investors are looking overseas for their next investment projects as China's growing economy is 2nd largest in the world, only behind the United States. Investments from China are exploring Caribbean islands of Puerto Rico, Antigua and Barbuda, Haiti, Jamaica, Dominican Republic, Grenada, Dominica, Saint Kitts and Nevis, Trinidad and Tobago, Bahamas, and Saint Lucia as their next wave of foreign investments.
The much-anticipated investment and finance conference will bring together the most senior-level executives and professionals for a day of high level discussion, peer to peer exchanges and networking sessions. The event will have limited seats for senior-level executives from both China and the Caribbean featuring honest and in-depth dialogues with the leading experts on how to effectively attract private equity and alternative investments from China. In addition, the Forum offers numerous networking sessions that will enable participants to establish useful and productive contacts and generate fresh deal flow or potential investment opportunities as well as possible funding leads from business partners in China.
Chinese investors have been pouring money into foreign countries as a way to diversify and hedge against China's rapidly growing real estate market. The next 10 years will present tremendous opportunity for Chinese investments. Topics to be discussed during the China-Caribbean Investment and Finance Forum in San Juan include outbound Chinese capital, Chinese overseas investment trends in 2016, Chinese investors' perspective on private equity, venture investments between China-Caribbean firms, cross border regulations and compliance, alternative financing, real estate investment expectations and challenges, education and tourism opportunities, Caribbean economic citizenship program, and more.
Artisan Business Group is a cross-border investment and business consultancy focusing on connecting professionals from both countries in accomplishing their business goals. Artisan Business specializes in working with financial and investment companies including real estate developers, banks, wealth management firms, private equity firms, family offices and others to achieve their business and marketing goals.
Come learn the keys to success in the international capital markets and gain invaluable knowledge on securing Chinese capital for Caribbean investment projects. The China-Caribbean Investment and Finance Forum will be hosted nearby San Luis Muñoz Marín International Airport. Register today online at http://chinacaribbeanforum.com/.
Press Contact:
Mr. Tyler McKay
1.217.899.6661
Artisan Business Group, Inc.
http://www.ArtisanBusinessGroup.com