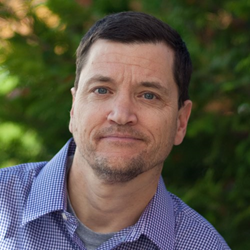 Yorba Linda, CA (PRWEB) February 04, 2016
Thousands of protein-protein interactions combine to create a powerful network. The structure of this network drives cellular function and its organization underpins all biological inquiry. Scientists using high-throughput affinity-purification mass spectrometry have identified interacting partners for 2,594 human proteins in HEK293T cells. Consequently, the network that emerges (BioPlex) consists of 23,744 interactions, 86% unknown, among 7,668 proteins.
BioPlex precisely depicts known complexes, achieving 80% to 100% coverage for most CORUM complexes. The network's framework consists of four main features: |1| BioPlex subdivides into >300 communities, joining proteins with shared function. |2| Interactions predict 2,968 associations between co-occurring Pfam domains. |3| Characteristic features such as localization, biological process, and molecular function were determined for thousands of proteins - many uncharacterized. |4| BioPlex brings to light interactions of biological or clinical significance. The scientists examined interactions of wild-type and mutant VAPB variants implicated in familial Amyotrophic Lateral Sclerosis to demonstrate complementary studies inspired by BioPlex. The network offers a framework for hypothesis generation and refinement focused on protein function, mechanism, and activity.
Cell Signaling Technology is sponsoring a new, free educational webinar, "BioPlex: a protein interaction network created from thousands of protein immunopurifications," which will discuss the ways in which affinity purifications can be performed at scale and the associated caveats, and how an interaction network can be used to predict a protein's cellular properties. PACE Continuing Education Credits will be offered.
The speaker is Steven Gygi, PhD, professor in the Department of Cell Biology at Harvard Medical School. A leading technologist, Dr. Gygi uses mass spectrometry to answer fundamental questions in normal and abnormal biology. He specializes in instrumentation advances for global cellular protein measurements. Dr. Gygi received his PhD from the University of Utah in the area of pharmacology and toxicology, and performed a postdoctoral fellowship with Ruedi Aebersold at the University of Washington. He joined the faculty at Harvard Medical School in 2000.
The complementary webinar, hosted by LabRoots, will be presented on March 24, 2016, at 10 am Pacific Time/1 pm Eastern Time.
For full details about the event, free registration, and obtaining PACE credits, click here.
About Cell Signaling Technology:
Cell Signaling Technology Inc, Danvers, Mass, founded by research scientists in 1999, has more than 400 employees worldwide. The company is active in the field of applied systems biology research—particularly as it relates to cancer—and recognizes the importance of using antibodies with high levels of specificity and lot-to-lot consistency. Cell Signaling Technology produces all of its antibodies in-house, and performs painstaking validations for multiple applications. The same scientists who produce the antibodies provide technical support for customers, and help customers design experiments, troubleshoot, and achieve reliable results.
About LabRoots:
LabRoots is the leading scientific social networking website and producer of educational virtual events and webinars. Contributing to the advancement of science through content sharing capabilities, LabRoots is a powerful advocate in amplifying global networks and communities. Founded in 2008, LabRoots emphasizes digital innovation in scientific collaboration and learning, and is a primary source for current scientific news, webinars, virtual conferences, and more. LabRoots has grown into the world's largest series of virtual events within the Life Sciences and Clinical Diagnostics community.