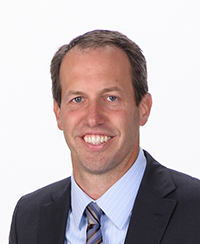 HK was able to customize our needs based on what they found in the HK TaxGap review.
Madison, WI (PRWEB) February 09, 2016
Mike Welbes, partner, and Renee Hesselman, accounting manager at Honkamp Krueger & Co., P.C. (HK), will be speaking at the Express Employment Professionals International Leadership Conference in Dallas, Texas, on Friday, February 26, 2016.
HK's presentation, "How to Optimize your Finances and Plan for Tomorrow" will help Express Employment franchise owners look at the challenges they face with constantly changing tax situations. HK will identify critical financial planning opportunities and potential tax savings in their businesses. Franchise owners will also have the opportunity to take advantage of HK's Complimentary TaxGap Review, which assists owners in minimizing their tax liability by getting a second opinion on the financial health of their businesses.
"Having a professional who understands your specific franchise industry helps to identify opportunities which may have been inadvertently overlooked by a general practitioner who does not understand the specifics of an Express Employment franchise model," says Welbes.
HK has already assisted hundreds of Express Employment franchise owners with a complimentary review of their business and personal tax situation.
"HK was able to customize our needs based on what they found in the HK TaxGap review," says Matt Timmerman, multi-unit and multi-state franchise owner. "This free initiative provided by HK was a game changer for Mike Schaul and me, and opened our eyes – allowing us to make several significant adjustments that directly factored into our year-over-year growth the past several years."
Anyone interested in finding out more about HK's Complimentary TaxGap Review can learn more here HK TaxGap Review.
Welbes and Hesselman are experienced professionals in tax, accounting, business valuation and management advisory in a variety of franchise industries.
The Express Employment Professionals International Leadership Conference is an annual event for franchise owners of Express Employment Professionals, a leading staffing provider in the U.S., Canada and South Africa.
HK is a Top 100 CPA and business consulting firm in the U.S. and the eighth-fastest-growing CPA firm in the nation (Accounting Today, March 2015). HK has also been recognized as one of only 50 Best of the Best Accounting Firms in the U.S. (INSIDE Public Accounting 2015). HK's National Franchise Service Practice partners with franchisees and franchisors from a variety of industries across the U.S. The depth and level of franchising experience, along with a proven record for providing independent and objective franchise advisory/consulting services, clearly differentiates HK from all other franchise advisors across the country. In addition to its CPA firm, HK includes HK Financial Services (HKFS), its wealth management affiliate; HK Payroll Services, Inc. (HKP), its workforce management affiliate; and the HK Alliance, CPA and business consulting firms throughout the U.S. sharing resources and best practices.