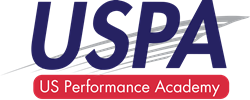 "Having further validation and approval from the accreditation community is rewarding." USPA President, Peter Smith
(PRWEB) February 09, 2016
US Performance Academy, a digital middle and high school designed for high performance athletes, has completed the accreditation process through global accrediting leader, AdvancED.
AdvancED is the largest community of education professionals in the world. AdvancED is a non-profit, non-partisan organization that conducts rigorous, on-site external reviews of PreK-12 schools and school systems to ensure that all learners realize their full potential. Their goal is not to certify that schools are good enough; rather that they have a commitment to help schools improve. AdvancED's mission is to lead and empower the educational community to ensure that all learners realize their full potential.
"We are extremely pleased to have earned this recognition from AdvancED." says Peter Smith, President of US Performance Academy. "The visiting committee recognized several aspects of our academic program that were innovative, set us apart, and were major academic strengths unique to our school. USPA has rigorous academic standards, hard working student-athletes, and a passionate team of dedicated staff. Having further validation and approval from the accreditation community is rewarding. We realize this is just the beginning of our growth and look forward to the continued evolution of our school community."
US Performance Academy earned the distinction of accreditation by AdvancED on February 2nd, 2016. AdvancED's process builds the capacity of its schools to increase and sustain student learning and stimulate and improve effectiveness and efficiency through the system. Their diagnostic process stimulates and guides continuous improvement with a focus on the impact of teaching and learning, the capacity of leadership, and the use of resources.
To learn more about US Performance Academy, visit http://www.GoUSPA.org. To learn more about AdvancED and their process, visit http://www.advanc-ed.org.
More about US Performance Academy:
US Performance Academy is a digital, independent school for competitive athletes in middle and high school. Blending 21st century educational innovation with competitive athletes, our unique program will challenge highly-motivated students, providing them with the skills and expertise needed to compete at the highest levels of academics, sport, adventure, and life. Please contact Peter Smith at Peter.Smith(at)GoUSPA(dot)org for more information. Check our our website http://www.GoUSPA.org