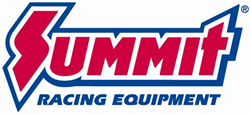 Tallmadge, OH (PRWEB) February 12, 2016
FiTech Go EFI Systems.are very affordable—the entry-level four-barrel system is under a grand—and as bolt-on-and-go as they can get. Choose from single quad systems that support up to 1,200 horsepower, dual quad systems, and systems that are calibrated for use with nitrous, turbos, and superchargers.
FiTech Go EFI Systems offer these features:
• Throttle body with unique Swirl Spray annular discharge design that assures complete atomization of the fuel—no fuel puddling in the manifold
• Throttle body-mounted ECU means no external boxes or harnesses to clutter up the engine compartment. Basic installation is simple—just four wires and two sensors

Self-tuning—after startup the ECU immediately takes over and provides an optimum tune
Ignition timing and air/fuel ratio can be controlled and adjusted on the fly with the included touch screen controller
Can be used with or without an external ignition control box
Voltage Control fuel pump control reduces the voltage to the pump under low load conditions such as idle and cruise. This reduces heat to keep fuel cooler and extend fuel pump life
Systems come with a Bosch 4.2 wide band O2 sensor and GM style MAP, Idle Air Control, throttle position, and coolant sensors
Die-cast throttle bodies pre-assembled with high-flow fuel injectors
Built-in fuel pressure regulator and universal-type throttle linkage
Adjustable electric fan control switch
The Go EFI 4 600HP System is FiTech's basic four-barrel system. It's designed to fit any carbureted four-barrel intake manifold and can feed engines making 250 to 600 horsepower.
The Go EFI 4 Power Adder 600HP System can handle up to 25 pounds of boost or a single stage of nitrous. It comes with a boost-ready "blow-through" throttle body, 2.5 Bar MAP sensor, fuel and timing controls for boost and nitrous, and Pro Lap software that gives complete control over system tuning. Need more power? Step up to the Go EFI 8 Power Adder Plus 1200HP System. It comes with a throttle body with eight high-flow injectors and Pro Lap software with eight GB of data logging capacity.
For enthusiasts that love the look of dual quads, Summit Racing offers FiTech's Go EFI 2x4 Dual Quad Systems. They are designed to fit most Edelbrock or Holley-style carbureted and tunnel ram intakes without adapters. They also fit dual quad supercharger carb mounts in either inline or side-mount configurations with custom linkage (not included). Choose a 625HP version or the 1200HP Power Adder system that can handle up to 25 pounds of boost or a single stage nitrous system.
The 2x4 Power Adder System also comes with the Fuel Command Center Fuel System. The Command Center combines a fuel regulator with a sump-mount electric fuel pump that feeds an existing carbureted or low pressure TBI fuel pump. A float in the sump automatically shuts off the fuel once the correct level is reached. With the engine running, the Command Center delivers 58 psi of high-pressure fuel to the throttle body at a rate up to 340 lph (89 gph). The Fuel Command Center also works with other FiTech EFI systems or most other EFI systems.
Summit Racing also carries FiTech fuel system components to complete the installation. Be sure to check out the installation and tuning videos on FiTech's web site.
Summit Racing Equipment
http://www.SummitRacing.com
1-800-230-3030