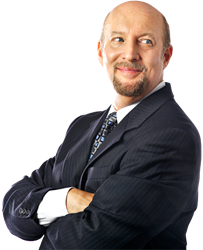 Consumers are entitled to know exactly what they owe and who they owe it to.
Queens, NY (PRWEB) February 09, 2016
New Yorkers struggling with debt can find the entire experience overwhelming and stressful. But there are certain debt collection maneuvers that cross the line from fair practice to harassment. Bruce Feinstein, Esq., an experienced bankruptcy lawyer in Queens, New York, has seen debt collectors take part in abusive collection tactics. He has also worked with clients who are unaware these practices are unlawful, and are not aware of their rights as consumers. Mr. Feinstein is working to share information about what defines creditor harassment, and ways to stop it.
Mr. Feinstein cites the Fair Debt Collection Practices Act as a primer of information about creditor harassment. The Act is applicable to personal and household debts such as mortgages, credit card debt, and medical bills. This Act prohibits debt collectors from engaging in "abusive, deceptive, and unfair debt collection practices."
The information Mr. Feinstein is sharing falls under two categories, one of which is the types of contact creditors can make. Some provisions in the Fair Debt Collection Practices Act cover the limits of when, where, and how often a creditor can contact someone. Unless the individual agrees to other terms, the creditor cannot contact that person before 8:00am or after 9:00pm. They are not allowed to contact that person at work if the individual specifies he or she can't receive calls there. If the consumer has an attorney, the debt collector must contact the attorney. If that person does not have an attorney retained, then the debt collector is allowed to contact other people, but only with the intention of finding out how to contact the debtor. The collector is also not allowed to discuss the debt with anyone other than the debtor, the debtor's spouse, or the debtor's attorney.
Debt collectors must also provide a written notice, or "validation of debts," within five days of contacting the individual. This notice needs to include the amount of debt owed, the name of the creditor to whom the money is owed, and next steps if there is an error with the information. "Consumers are entitled to know exactly what they owe and who they owe it to," explains Mr. Feinstein. "They also need a proper channel of communication if they want to dispute the debt, or wish to find out the name of the original creditor if the debt was purchased from another party."
The other category of information Mr. Feinstein is sharing is ways to stop creditor harassment in New York. He says consumers are allowed to tell the debt collector to stop contacting them unless they are confirming the request or notifying them of an alternate action like a lawsuit. He recommends sending a no-contact letter to the collector by certified mail, and keeping a copy for personal records. "This is a way of putting the debt collector on notice; further attempts to call to collect the debt will be seen as harassment," says Mr. Feinstein.
Another way to end creditor calls is to file for bankruptcy, which invokes an automatic stay. If a person is dealing with insurmountable debt, he or she can speak with a bankruptcy attorney in New York and begin the bankruptcy process. "Those who file for bankruptcy can benefit from the automatic stay, which halts any actions by creditors to contact them for payment. It also stops any current acts of foreclosure, repossession, wage garnishment, evictions, and other legal processes, and prevents them from commencing during your bankruptcy," explains Mr. Feinstein. "These laws are in place to protect people in debt and help them resolve their financial issues with dignity."
The Law Offices of Bruce Feinstein has nearly two decades of experience in bankruptcy law, helping clients and families resolve their issues and move forward with their lives. Visit bfeinsteinesq.com for more information or call (718) 514-9770 to reach the New York office.
###