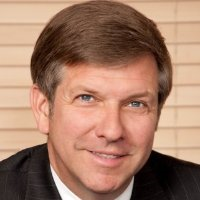 "Dacor values its partnership with the United Servicers Association and we continue to support its mission to provide training to business owners in the appliance service industry," said Dacor President and CEO Chuck Huebner
Los Angeles, CA (PRWEB) February 09, 2016
Dacor® President and CEO Chuck Huebner has been invited to deliver the keynote speech at the upcoming Annual Service Training Institute (ASTI) conference in Miami, Florida, Feb.15 - 18, 2016. Huebner leads the Southern California-based manufacturer of luxury kitchen appliances, and will speak to an audience of servicers and business owners on Feb.15 to commence the three-day conference.
Presented by the United Servicers Association (USA), the ASTI conference provides insight and training to appliance service industry business owners to improve their management and customer service skills and receive hands-on training in fields such as refrigeration, electricity and more.
"Dacor values its partnership with the United Servicers Association and we continue to support its mission to provide training to business owners in the appliance service industry," said Huebner. "We've encountered many challenges and successes on the path to growth for Dacor and speaking at ASTI provides an opportunity to share this knowledge to help business owners in a meaningful way."
TWEET THIS: ASTI conference announces @DacorKitchen President and CEO Chuck Huebner as keynote presenter #ASTI2016 http://bit.ly/1kMsIT5
Dacor has been recognized for three consecutive years with a Partnership Award from the United Servicers Association for its commitment to providing exceptional service training and technical support. Along with his leadership experience at Dacor, Huebner has served as a senior executive at top-level companies including Coca-Cola, Activision and Hasbro, making him uniquely qualified to speak to the ASTI audience of more than 350 business professionals.
Huebner's keynote speech will detail how the integration of connected kitchen technology is propelling the servicer industry forward and address the growing shift toward luxury appliances. In an industry dependent on customer service, appliance servicers can meet changing consumer needs by pursuing training in premium products and new technologies. As a leader in the smart kitchen space, Dacor's iQ technology has revolutionized the cooking appliance industry by creating smart, ultra-premium appliances that homeowners now demand.
To learn more about Dacor and its selection of ultra-premium kitchen appliances, visit http://www.dacor.com. For more information about the ASTI conference, visit http://www.unitedservicers.com.
# # #
About Dacor
Founded in 1965, Dacor is a leading manufacturer of ultra-premium kitchen appliances. Designed and built in California, Dacor's cooking appliances integrate function and technology to create high-performing, intuitive products that reflect the lifestyle and needs of the passionate cook. Dacor is also the first and only ultra-premium appliance brand to be tested and recommended by the Master Chefs of Le Cordon Bleu. Le Cordon Bleu is considered the world's most respected culinary arts and hospitality educator. Dacor's full-suite of award-winning appliances include ranges, cooktops, wall ovens, refrigeration, ventilation and wine preservation. Family-owned for more than 50 years, the company is responsible for many of the innovations that have improved the way people cook in the modern kitchen. dacor.com
About United Servicers Association
United Servicers Association (USA) is a non-profit trade association for appliance service professionals that provides services and programs that assist members in building strong businesses in North America's competitive environment. Along with conferences such as the Annual Service Training Institute (ASTI), USA provides educational programs, government lobbying, and a variety of management, marketing and operational programs to support professionals in the servicer industry. unitedservicers.com