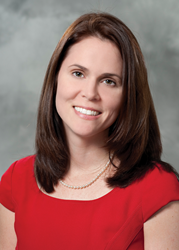 The exciting news for patients is we have promising treatments currently in the research phase of development
Kansas City, MO (PRWEB) February 15, 2016
One in five Americans will develop heart failure in their lifetime. It is the number one cause of hospitalization for adults over 65. The cost to treat heart failure is $32 billion and expected to double by 2030. There is no doubt heart failure is a significant health problem. The good news is proper care and treatment can dramatically improve a patient's outcome and potentially promising new treatments are on the horizon.
February 14-20th, 2016 is National Heart Failure Awareness Week. Saint Luke's Mid America Heart Institute, in Kansas City, Missouri specializes in treating heart failure and other complex cardiovascular conditions and has long been one of the leaders in cardiovascular care not only in the Midwest, but across the country.
Heart failure occurs when the heart is unable to efficiently move blood to the rest of the body either due to thickening or weakness. Onset can come from a variety of causes including heart attack, viral illness, abnormal heart valves, genetic traits and even after pregnancy. Symptoms can be subtle; shortness of breath, fatigue, dizziness, swelling in the legs and or stomach.
The good news is a variety of treatments are available and proper care and treatment can dramatically improve symptoms and quality of life for patients.
Treatments include:

Lifestyle changes; including low salt diet, exercise, and cardiac rehabilitation
Medications
Pacemakers
Defibrillators
Mechanical support including left ventricular assist device (LVAD) therapy
Cardiac transplantation
"The exciting news for patients is we have promising treatments currently in the research phase of development," said Bethany Austin, M.D., Co-Medical Director of the Advanced Heart Failure Program at Saint Luke's Mid America Heart Institute. "These treatments range from clinical trials involving catheter based treatments, treatment of sleep apnea, and gene therapy with stem cells for damaged heart muscles. In addition, two new medications were approved last year to help treat heart failure resulting from a weakened heart muscle giving us additional options to treat our heart failure patients.
Saint Luke's offers a multidisciplinary heart team, including the region's only team of cardiologists board certified in Advanced Heart Failure and Cardiac Transplant, cardiothoracic surgeons, and critical care anesthesiologists.
The Saint Luke's Heart Failure Program also features:

Early-stage heart failure management, which utilizes aggressive medical management to optimize cardiac function and efficiency and thoughtful evaluation of any corrective surgical or device therapy that may be appropriate
Comprehensive management and follow-up care for advanced heart failure and high risk heart failure patients
The only center offering the full spectrum of surgical support for advanced heart failure in the region including extracorporeal membrane oxygenation (ECMO), mechanical assist devices (VAD), and heart transplantation.
Management of complex congenital heart disease patients who are at risk to develop heart failure as adults
A cardiopulmonary exercise laboratory dedicated to evaluating patient therapy and functional capacity
Full-time research nurses who screen and enroll heart failure patients in over ten active protocols
In 2014, The Joint Commission awarded Saint Luke's Hospital Advanced Certification in Heart Failure. Only 55 other hospitals in the United States currently have Advanced Heart Failure Certification. Saint Luke's Hospital also received the Get With The Guidelines®–Heart Failure Gold-Plus Quality Achievement Award for implementing specific quality improvement measures outlined by the American Heart Association/American College of Cardiology Foundation secondary prevention guidelines for heart failure patients.
About Saint Luke's Mid America Heart Institute
Saint Luke's Mid America Heart Institute, a member of Saint Luke's Health System and a teaching affiliate of the University of Missouri-Kansas City, is one of the preeminent cardiovascular programs in the country. Its legacy of innovation began more than 25 years ago when it opened as the nation's first heart hospital. Since then, the Heart Institute has earned a world-wide reputation for excellence in the treatment of heart disease, including interventional cardiology, cardiovascular surgery, imaging, heart failure, transplant, heart disease prevention, women's heart disease, electrophysiology, cardiac imaging, outcomes research, and health economics. With more than 50 full-time board-certified cardiovascular specialists on staff, the Heart Institute offers one of the largest heart failure/heart transplant programs in the country, has the largest experience with transcatheter aortic valve replacement in the Midwest, and is a global teaching site for the newest approaches to opening challenging blocked arteries using minimally invasive techniques.