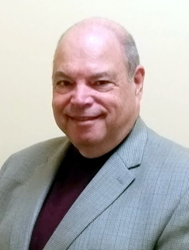 We have new techniques that work to make online enrollment more effective. Let's focus on the future.
Long Grove, IL (PRWEB) February 11, 2016
BenefitVision's Chief Executive Officer, Ron Kleiman is leading a panel discussion at Worksite Benefits Renaissance, Atlantic City, NJ on March 1st. The Keynote Panel will discuss "Increasing Volume with Online Enrollment and Call Centers".
Mr. Kleiman noted, "Self-service is changing our Worksite Marketing industry and it is changing it fast. It is certainly possible that if we don't figure out how to adapt to that change the enrollment firms, the carriers providing the worksite products and the brokers who count on the income from those products will see a future about as bright as a closed casino on the boardwalk in Atlantic City".
The panel discussion featuring Ron Kleiman from BenefitVision, Norma Gregorio from Employee Navigator, Lyle Griffin from Selerix and Gil Murdock from Enrollment Advisors…as well we are hoping lots of good ideas from audience participants…are going to share ideas about how to address these very critical issues. Registration for the conference is still available for all who would like to attend.
BenefitVision is headquartered in Long Grove, IL serving large employers throughout the United States with a diverse range of communication and enrollment and administration options. The company has an Enrollment Office in Los Angeles, CA and a Tele-Enrollment Center in Harrisburg, PA. For more information, please contact Virginia Eanes, VP of Marketing at (800) 810.2200 ext. 1115 or visit us at http://www.benefitvision.com.