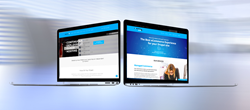 Paris, France (PRWEB) February 10, 2016
In an effort to specialize in two high-growth, diverse markets, Commerce Guys, the company behind the open-source eCommerce software Drupal Commerce and the revolutionary second-generation Platform-as-a-Service, Platform.sh, is reorganizing in the following ways:

Platform.sh becomes an independent company
Commerce Guys refocuses on the development of Drupal Commerce
Actualys acquires Commerce Guys service activities in France
Acro Media acquires Commerce Guys services activities in the US
This reorganization will allow for both products (Drupal Commerce and Platform.sh) to accelerate their development with renewed focus
Platform.sh is now an independent company
Platform.sh is a second generation Platform-as-a-Service (PaaS) offering a continuous deployment cloud hosting solution.
Platform.sh has met with explosive growth. In its 18 months of activity, Platform.sh has acquired thousands of clients from 104 countries, doing as much business in the United-States as in Europe. Among its clients you can find key accounts, such as Vivienne Westwood, the British Retailer Reiss, the Canadian Football League, the British Council, Parc Asterix, Seloger.com, the German startup Flixbus or the South-American El Universo.
For Frédéric Plais, Platform.sh CEO and Damien Tournoud, CTO : "Immediately after showing Platform.sh to our agency partners and clients for the first time, we received consistent feedback that we should widen our technology stack spectrum beyond Drupal.
Therefore, we decided to cover other PHP applications as a starting point, including Symfony, Magento and Wordpress as well as supporting bespoke PHP applications. And we are continuing to enlarge the scope of our offering at a rapid pace (Node.js was the latest announcement we made). As the benefits that we offer (productivity gains through shorter release cycles enabled by our continuous delivery model), work for any web technology, it was clear Platform.sh had to follow its own way. We will continue to offer the best Drupal hosting solution on the market.. but we will also continue to add more and more features and support for many exciting technologies."
The investment funds supporting Platform.sh (ISAI, Alven Capital, Open Ocean and Hi Inov) are even more engaged than ever in the development of Platform.sh.
Commerce Guys refocuses on its product activity
Commerce Guys has long been a leader in the development of e-commerce websites using Drupal, with its flagship Drupal Commerce project now running on over 60,000 sites. A production ready release of Drupal Commerce for Drupal 8 will drive more growth when it enters beta in March 2016. In the meantime, developers are already using the standalone libraries published by Commerce Guys to support the next release, helping the company spread its knowledge and experience beyond the Drupal community.
Ryan Szrama, company co-founder and creator of Drupal Commerce, has acquired Commerce Guys' Drupal Commerce business. He succeeds Frédéric Plais to manage the company as its President and will lead it to refocus on the development and support of Drupal Commerce and its community. Project co-maintainers Bojan Živanović and Matt Glaman will direct the company's software development and consulting programs respectively, with goals to achieve a full release on Drupal 8 by DrupalCon New Orleans in May and to offer more strategic consulting and support to companies implementing Drupal Commerce.
Finally, Commerce Guys will adopt a new operating model whereby it delivers full Drupal Commerce projects through exclusive regional affiliates. The company is pleased to announce two launch partners, Actualys of Paris and Acro Media of Kelowna, BC, Canada:
Actualys has acquired Commerce Guys' France-based services team and clients. They will deliver Drupal Commerce projects as Commerce Guys France and facilitate promotion and development of the software in France, Switzerland, Belgium, and Luxembourg.
Acro Media has acquired Commerce Guys' U.S.-based services team and clients. They will deliver Drupal Commerce projects in affiliation with Commerce Guys in the United States and Canada and are dedicating developers and designers to the development of Drupal Commerce on Drupal 8.
Commerce Guys will continue to deliver strategic consulting services to these and other agencies and to deliver projects in territories not represented above. It also plans to engage additional affiliates in strategic territories throughout 2016.
About Commerce Guys
Commerce Guys engineers simpler solutions to the hardest parts of selling online. The company's open source eCommerce software, Drupal Commerce, powers over 60,000 sites of all types, including D2C brand sites, digital commerce stores, enterprise transaction servers, and more. Commerce Guys offers strategic consulting and integration services while developing and supporting its software as active participants in the Drupal community.
About Platform.sh
Platform.sh is a fully automated Git-driven development and hosting PaaS (Platform as a Service) for PHP web applications that manages not only the entire production infrastructure, but also any number of development and staging environments. It extends a branch-merge workflow to infrastructure so that every branch can be tested as if it were in production, and scales for the largest sites.