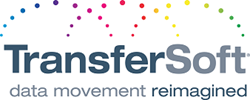 Their extensive cross-functional executive experience in developing and deploying solutions for customer driven organizations will prove invaluable as we move to our next stage of growth
Los Angeles, California (PRWEB) February 11, 2016
TransferSoft® Inc., a provider of the most efficient data transfer software to OEMs, today announced the appointments of Erik Hovland to Director of Engineering and Gwang-Ho Kim to Senior Software Engineer.
The new appointments, along with the hiring of an additional Technical Support Engineer, are part of a planned progression as the company continues to see rapid and continuing adoption of its HyperTransfer® software across a variety of markets, including Big Data, Cloud, disaster recovery and research. The enterprise class embeddable software enables applications to more reliably, efficiently, and cost effectively transfer and transform data as it moves between systems and locations.
"We're delighted to have Erik and Gwang-Ho join our company as their stellar careers in software engineering coupled with their extensive cross-functional executive experience in developing and deploying solutions for customer driven organizations will prove invaluable as we move to our next stage of growth," said Allan Ignatin, president, CEO, and co-founder of TransferSoft. "We look forward to having Erik and Gwang-Ho lend their respective expertise in helping to both drive and manage our engineering teams as well as helping to advance our HyperTransfer software solution."
Mr. Hovland in his role as Director of Engineering, will oversee all application development and engineering for the company. In addition to implementing and maintaining standards and practices across all engineering functions, Mr. Hovland will also work with the executive team to further develop the HyperTransfer software and technology roadmap to meet future market and application needs.
As Senior Software Engineer, Mr. Kim will work closely with the executive and development teams to further develop the HyperTransfer software and roadmap, adding additional software modules to accommodate the growing application needs of Big Data and Cloud.
Mr. Hovland's accomplishments span close to 20 years in key leadership roles at high profile companies like Jet Propulsion Laboratory (JPL). Most recently as senior programmer at JPL, Mr. Hovland developed and implemented a variety of advanced systems for ground and space applications ranging from an image capture and image processing system to detect Kuiper Belt objects, real-time systems for optical and near-infrared interferometers for ground and space based telescopes, to data management software for airborne instruments. While there, he received 11 achievement awards for his outstanding contributions in both engineering and team leadership. Prior to JPL, he honed his software development and management skills at Columbus Technologies and Services where he held several positions ranging from senior system administrator to contract programmer for JPL. Mr. Hovland holds a B.S.E. in Electrical Engineering from Cal Poly, Pomona and a M.S.E. in Computer Engineering from the University of Southern California.
Mr. Kim's expansive software background comes from 18-years of development experience in the gaming, 3D graphics and animation industries. Most recently as CTO/software engineer of Southern California based start-up OwnPhones, he oversaw the development and successful implementation into the Android and iOS ecosystem of a 3D mesh pipeline automation system focused on image processing and object detection. As Founder of Korea based DN2 Company, his company developed Maya plug-ins for the Electronics and Telecommunications Research Institute. Mr. Kim was also CTO for Korea based animation studio DGSpot and Holosum, an online casino gaming company. Earlier in his career as YNK Games' principal software engineer, Mr. Kim designed online database, security, and collision gaming modules as well as a concurrent network engine capable of handling 3 million concurrent users. Mr. Kim holds a B.S. in Chemistry, M.S. in Physics and a Ph.D in Theoretical Nuclear Physics.
About TransferSoft, Inc.
TransferSoft provides the most efficient enterprise data transfer software in the industry – HyperTransfer. Operating at extraordinary speed, our technology is essential for the proper implementation of large data movement, Big Data, and Cloud applications.
TransferSoft is changing the way data moves between systems and around the globe. While processing power and storage capacity has dramatically increased year after year, the ability to move large amounts of data has become a roadblock to the effective implementation of cloud, big data, and disaster recovery applications. TransferSoft has solved this problem with HyperTransfer. This disruptive technology drops into an OEMs existing solution with no coding required, and allows them to accelerate block and file data movement within their existing applications. For more information, visit http://www.transfersoft.com or call us on 310-909-7788.