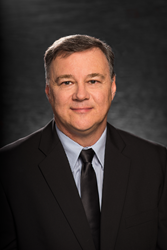 My Life's Passion: Engineering - Jerry Gentile
Los Angeles, CA (PRWEB) February 11, 2016
Jerry Gentile, a prominent executive with a background in consumer products, communications and electrical engineering, has launched JerryGentile.info, a personal and business website where visitors can learn more about his career, education, travels and love of photography and muscle cars.
The site is divided into sections that highlight his main interests: recent adventures, news, photography, travel, diving, family, muscle cars and business. His posts featuring marine life, various landmarks he visited and reflections about his personal and professional life reflect Gentile's persona: an outdoor and sports enthusiast with a broad range of interests.
JerryGentile.info features field photography experiences such as the "Roatan Shark Dive" where Gentile shows us a remarkable photograph of a Roatan reef shark. Gentile also posted about his Bahamas scuba diving with sharks in 2015, where he describes just how it feels to swim with the sharks, and the different diving sites he and his friends visited: including the Pygmy Caves, Shark Junction, Moray Manor, Badger Wreck and Littlehale's Lair. The dives were from 45 to 90 feet.
Gentile also writes about his many travels throughout the United States, Europe and Asia. He has also had the pleasure of diving in the Caribbean, in locations such as Belize, Cozumel, and Roatan in addition to Florida and Hawaii. In one of his travels, he was able to visit the Taj Mahal, which he features in this photo slideshow. He also posts photos from his visits to the Mayan Temple Ruins in Belize, the French Alps in Chamonix, France and Prague of the Czech Republic.
In addressing the business aspect of his life, How does a young boy, fascinated with mathematics and electronics engineering, go on to become a degreed design engineer and later, a senior executive in the communications test and measurement industry? Gentile tells us the story of how he became a dedicated engineer in the article "My Life's Passion: Engineering." Having worked on some of the early equipment that helped communications service providers such as AT&T qualify and deploy high speed fiber-optic networking devices, he is certainly a pioneer that took a hand in establishing the backbone of all internet, wireless and communications traffic today.
This is just a short preview of what Jerry Gentile's newly launched site offers. To learn more, visit the site at http://www.JerryGentile.info and/or follow Jerry on Twitter at http://www.Twitter.com/Jerryg7777 .