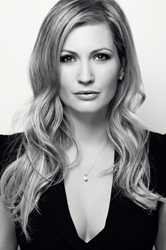 "MiaDonna's collection of lab-grown diamonds are indistinguishable from earth-mined diamonds, even under a microscope and they cost 30-to-40 percent less than earth-mined diamonds and have a near-zero environmental impact rating"
Portland, OR (PRWEB) February 11, 2016
This Valentine's Day, when, according to American Express, six million U.S. couples will get engaged; when rough diamond prices are at an all-time high, Portland's MiaDonna & Company Jewelers unveils the largest collection of eco-friendly, conflict-free, very affordable laboratory grown diamonds, which are the result of a true 21st century scientific breakthrough.
According to the U.S. Federal Trade Commission, lab-grown diamonds are chemically, physically and optically identical to earth-mined diamonds. "MiaDonna's collection of lab-grown diamonds are indistinguishable from earth-mined diamonds, even under a microscope and they cost 30-to-40 percent less than earth-mined diamonds and have a near-zero environmental impact rating," explains MiaDonna & Company CEO, Anna-Mieke Anderson. "As an example, a one-carat lab-grown diamond from MiaDonna is priced at $3,000 and a comparable earth-mined diamond costs about $5,500."
Diamond Prices Skyrocketing
Since the 2008 economic collapse, rough diamond prices have increased by as much as 75 percent, due to depletion of natural resources and increased demand in the U.S. and amongst the rising wealth classes of China and India, according to International Diamond Consultants of London. During the third and fourth quarters of 2015, polished diamond prices have fluctuated substantially, according to De Beers. Down nine percent in August and now back-up again.
"As a rule-of-thumb, the average American man will spend 25 percent of his annual salary on a diamond engagement ring, this week," says Anderson. "These guys are going to suffer sticker shock."
Based on industry forecasts, in the next 20 years, the prices of earth-mined diamonds are likely to become so expensive, the average person won't be able to afford them, according to Victoria Gomelsky, editor-in-chief of JCK Magazine - the jewelry industry's leading trade publication.
Due to rising prices, 54 percent of engaged couples settled for other, less expensive, engagement ring gemstones in 2015, according to American Express. "You no longer have to sacrifice the tradition of a diamond ring for something less because science now offers an affordable option – like MiaDonna's collection of laboratory-grown diamonds," says Anderson.
Perfected Process of Carbon Crystallization
After 70 years of research, physicists have finally been able to precisely replicate the earth's natural process of crystallizing carbon in a laboratory. The process starts with a small transparent carbon plate, known as a seed. It is placed in a microwave chemical vapor deposition chamber. Electrical energy is combined with hydrogen and methane gases. A plasma ball ignites generating a cloud of carbon molecules that begin raining on the seed. Six to ten weeks later, a scintillating, brilliant, sizable-carat diamond is grown. It is cut and polished and its girdle is laser-scribed with a serial number and the term, "Lab-Grown." This is an act of voluntary transparency.
Diamonds: Girl's Best Friend, Mother Earth's Enemy
"Diamonds are a girl's best friend but diamond mining is Mother Earth's worst enemy," says Anderson. According to the World Wildlife Fund, diamond mining is responsible for collapsing ecosystems, disintegrating wild habitats and hundreds of years of workers' rights violations and bloody armed conflicts sparked by greed.
Lab-grown diamonds are the affordable option, especially for those concerned with the history of human rights violations in the mining industry and its devastating effects on the environment, according to Anderson. Scientists have unlocked the code that will help spare the earth from further damage and solve the dilemma of rapidly depleting diamond mines.
About the CEO: Lab-Grown Diamond Pioneer & Human Rights Activist
Anderson is former fashion magazine model turned luxury sector CEO. She is a pioneer in the design and marketing of lab-grown diamonds and the marketing and education director of the newly-formed International Grown Diamond Association. It is comprised of eleven of the emerging industry's diamond growers, wholesalers and retailers.
Anderson is also founder of The Greener Diamond Foundation. It is a charity established to work as part of a consumer-driven system to rebuild and repair the African landscape and the lives of people damaged by conflict diamond mining.
Rare Type IIa (2A) Pure Grown Diamonds

MiaDonna's collection of lab-grown diamonds are Type IIa Diamonds,
Type IIa is considered rarest & purest
Two-percent of earth-mined diamonds are IIa, Source: International Gemological Institute
Unsurpassed brilliance, clarity, hardness and transparency,
"Queen Elizabeth and Elizabeth Taylor are amongst the few women in the world who could afford Type IIa diamonds jewelry," explains Anderson. "Yet, MiaDonna's Type IIa Diamonds are affordable to everyone."
Popularity Among Millennials Surging
MiaDonna's collection of lab-grown diamonds is extremely popular amongst Millennials around the globe and especially among Oregon's huge environmental activist populous, according to Anderson.
"This generation is extremely concerned about human rights violations and it is eco-conscious and cost-conscious," emphasizes Anderson "These young people appreciate the technology that cultivated these diamonds and they are proud to wear a diamond that did not cost a fortune or, more importantly, someone's life – aka blood diamonds."
Topics: Tech-Talk, Eco-Conscious, Where Portlanders Pop-the-Question

Increasing cost of earth-mined diamonds
Depletion of natural resources
Technology involved in creating eco-friendly, conflict-free lab-grown diamonds
History of Human Rights Violations associated with diamond mining
Devastating effects on environment
Provide consumer advice on how to get the best diamond-shopping values
The 4Cs: Cut, Clarity, Color & Carat weight
When & Where "To Pop-the-Question."
Top Ten Proposal Tips: BridesGuide.com
1. Select a sentimental location.
For example, it could be the restaurant where you had your first date, the rooftop bar where you shared your first kiss, or the spot where you first said "I love you." Going back to that locale now as the setting for your proposal signifies that your relationship has come full circle.
2. Surprise her by having family and friends share in this moment.
They could be right there with you, perhaps at a family gathering or holiday dinner. Or, if you'd like the proposal to be just the two of you, you could arrange to have your closest loved ones just out of view, maybe looking on from a nearby vantage point. After you pop the question and she says "yes," wave everyone in for a big group hug and lots of congratulations. It's the best of both worlds — you get a lovely, intimate moment alone and then have all of your favorite people share in your happiness immediately afterwards.
3. Hire a professional photographer.
He or she can hang out close to your proposal spot and covertly capture amazing photos of your proposal scene. Expert photographers know how to capture the light, make your setting look even more magical, and position themselves perfectly to get a priceless shot of the look on her face when she realizes what's happening. It's a big trend now to invest in pro photography — these images are way too important to risk losing via dead camera batteries or other mistakes non-pros might make.
4. Incorporate music.
Do you have a song that is meaningful to the both of you? Or, does she remember the first song you ever slow-danced to? (You can subtly ask her without giving away your plan.) Having a sweet tune playing in the background elevates your proposal to "unforgettable" status.
5. Get symbolic with the flowers.
Give her a surprise proposal bouquet and arrange floral décor at your proposal site. For a romantic touch, get symbolic with the number of flowers that you use. For example, if you've known each other for ten years, have a ten-rose bouquet made. If you've been together for three years, a three-flower bouquet isn't going to cut it, so how about including one flower for each month that you've been dating? Share the symbolism of your flower choice with her.
6. Do it earlier in the evening.
Instead of proposing at the end of the night, after a romantic dinner, carriage ride, concert, or some other activity, start off at the place where you'll pop the question and then enjoy an evening filled with events that you've planned. That way, you won't be nervous all night.
Plus, she gets an entire night of wearing and showing off that engagement ring, right now, rather than having to wait until the next day.
7. Speak from the heart.
You could plan anything, but it's the words you say that make your proposal truly one-of-a-kind. Tell her what you love about her, yes, but also tell her when you knew she was The One. If you told your best buddy after your first date that you knew she would be an important person in your life, then add that to your proposal "speech." Then, talk about what you want to share with her in your future together.
Whatever you do, don't read word for word from a written speech. You can sound awkward, lose that connection of looking into her eyes, and she might wonder if you found any of those phrases or quotes online. Just jot down some key phrases or things you want to mention on a "cheat sheet" and you'll be fine. Don't forget to breathe! Speak slowly, and if you shed some tears, that just makes it all even more unforgettable.
8. Show her a video of you asking her parents for their blessing.
If you previously talked to her parents — which is quite proper and gallant of you — let her see that moment as well. You don't need fancy editing or a soundtrack, although you could design the video that way if you wish! She'll love being privvy to such a meaningful gesture and seeing how respectful you are of her parents (not to mention seeing how excited they are that their daughter is getting married!).
9. Plan an element from her favorite movie.
Remember the Keira Knightley wedding scene from Love Actually where the musicians pop up from within the guests and serenade them? If that's her favorite movie, arrange for some musicians to sit in the rows of a movie theater that you've pre-arranged for your proposal. And friends and family can be in the seats as well.
When the big screen starts playing, it opens with that scene from the movie, and then live musicians play right there, making her favorite movie come alive as part of your proposal — total wow-factor!
10. Make that first meal you cooked for her early on in your dating days.
Thinking of proposing at home? Cook a sentimental meal that she'll never forget. You can celebrate future anniversaries with your chicken cacciatore.
More About MiaDonna (Translation: My Lady)
MiaDonna was founded by a mother who wanted an alternative to the cost and conflict associated with providing diamond jewelry to the consumer; while being an advocate for diamond and gem consumers, global societies and the earth.
After discovering the origin of her earth-mined diamond ring, Anna-Mieke set-out to find a conflict-free diamond. She soon found that the only true conflict-free diamond was lab-grown.
Not long afterward, Anna-Mieke discovered that she wasn't the only one in search of an ethical, environmentally-friendly, beautiful and affordable earth-mined diamond alternative. That spawned the birth of MiaDonna & Company.
The name MiaDonna is derived from Anna-Mieke's daughter's name Mia and her mother's name Donna. Combined, the two form and translate to "My Beautiful Lady."
The luxury-sector CEO says the brand name MiaDonna conveys the beauty and feminine feel of the unique jewelry and gems she sells at her Portland showroom, since 2014 and online since 2007.
In the emerging lab-grown diamond industry MiaDonna has quickly elevated from a Portland-based retailer to a globally-recognized brand that generates immense ecommerce traffic.
MiaDonna offers an extensive collection of conflict-free fine jewelry including, but not limited to engagement rings, wedding bands, wedding sets, bridal accessories, and custom design. Every item is handcrafted from scratch for the customer in the United States using the finest recycled metals and recycled diamond accenting stones, and comes with a complimentary 30-day satisfaction guarantee.
"We can now make diamonds in a modern-day lab environment that are more beautiful and affordable than earth-mined diamonds; without the conflict that is associated with getting them out of the earth." ~ Anna-Mieke, MiaDonna and The Greener Diamond Founder.
Ten Tips For Buying the Perfect lab-grown Diamond This Valentine's Day
TIP #1 - Do your research!
Start by researching to be sure what you are purchasing is a lab-grown diamond. Most lab-grown diamonds are available for purchase online through the internet, so you will want to be sure the company is reputable. Some companies use misleading information and are selling simulants and calling them lab-grown diamonds, which can be VERY confusing. lab-grown diamonds (also known as lab-grown diamonds, grown diamonds or man-made diamonds) are REAL diamonds that are grown in modern-day laboratory conditions that simulate the earth's natural growing environment.
How do you know you are purchasing a REAL lab-grown diamond?
Your lab-grown diamond should come with grading from a reputable laboratory like the IGI, EGL or GIA.
lab-grown diamonds are priced up to 40% less than an equivalent earth-mined diamond. If what you are purchasing costs hundreds, not thousands, it is most likely NOT a lab-grown diamond.
TIP #2 - Availability - Size DOES Matter!
lab-grown diamonds are not available in every shape and size - yet. See what her preferences are and then check what lab-grown diamonds are available. The size and shape of the diamond can affect the ring style you may choose. If she has hinted at wanting a larger (over 1.50ct) cushion cut, you may need to be creative and choose a round cut set in a cushion halo. Getting a beautiful lab-grown diamond is worth considering other options.
TIP #3 - Engagement ring style:
It's important to find out what style your partner prefers. Scope out her jewelry box, ask friends and family, or you can probably even snoop on her Pinterest page to see what she likes and dislikes. IF ALL ELSE FAILS... you really can't for wrong with a classic solitaire design.
Bonus Tip: If you are buying a lab-grown diamond and/or engagement ring online, be sure to check their return policy - just in case you need to exchange for a different style or have sizing done post proposal.
TIP #4 - Consider a colored stone:
lab-grown diamonds are available in fancy colors such as yellow, blue, and pink - allowing you choices beyond white. Fancy color lab-grown diamonds are offered at a fraction of the cost compared to their earth-mined equivalents, and an even greater savings than colorless lab-grown diamonds.
Fancy Yellow - 25% the cost
Fancy Blue - 10% the cost
Fancy Pink - 20% the cost
Bonus Tip: If your future bride-to-be prefers sapphires or rubies, consider a lab-grown gemstone - just like lab-grown diamonds you get all the beauty at a fraction of the cost and without any of the conflict.
TIP #5 - Learn the 4 C's:
Whether you are buying a lab-grown diamond or an earth-mined diamond, the 4 C's (color, cut, clarity, and carat weight) are very important. The 4 C's are how you will know the quality of your diamond as well as significantly affects the cost.
Bonus Tip: While the 4 C's are important each grade is different for every diamond - because EVERY diamond is unique. If budget is important consider a lower clarity grade as most inclusions aren't visible from the naked eye.
TIP #6 - Work within your budget:
lab-grown diamonds are less costly, meaning you get a better bang for your buck! Consider surprising her by upgrading the color/clarity/cut/carat due to the savings or even custom designing her dream engagement ring - believe it or not, custom design is more affordable than you may think.
TIP #7 - Don't forget the Grading:
NEVER purchase a lab-grown diamond if it does not come with a certified grading report from a reputable lab, like the EGL USA, IGI or GIA. If you did not receive a grading report, you most likely did not purchase a lab-grown diamond. Full disclosure is an industry MUST!
TIP #8 - Make it special:
If creating a custom design is out of your budget, you can easily create a "one-of-a-kind" engagement ring by requesting a custom modification.
Ask your jeweler if you can change up the center stone shape or the style of the prongs; you could add diamonds to the band or depending on the design, it is possible you can even incorporate a "hidden" gem (like your birthstones) into the band or gallery. Don't hesitate to ask your jeweler for exactly what you want - they want to help you find/create exactly what you have been dreaming of.

Looking for something simple, yet special - engraving is the perfect way to add that special touch to your lab-grown diamond engagement ring.
TIP #9 - If a lab-grown diamond is out of your budget, consider a Diamond Hybrid® or lab-grown Gemstone:
While lab-grown diamonds are less costly than earth-mined diamonds of the same quality, they may still be out of your budget - and that's ok! There are alternatives to lab-grown diamonds for those budget conscious brides and grooms-to-be. Eco-friendly diamond companies, like MiaDonna, offer beautiful alternatives, like their Diamond Hybrid®, where you can get all the beauty of a diamond at a fraction of the cost or one of their lab-grown gemstones could be the perfect pop-of-color for your stand out design.
TIP #10 - Give Yourself Time:
Choosing an engagement ring can take time! Do not rush the process. It's important for you to find something that is the best price, style, quality, and most importantly something she LOVES - after all she will be wearing if for the rest of her life!