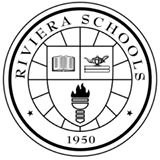 We have worked diligently to make this week an enriching experience for all our students, and we are thrilled to continue this tradition
Coral Gables, FL (PRWEB) February 12, 2016
Now in its third year and fast becoming a tradition at Riviera Preparatory School, Bulldog Breakout Week offers the school's sixth through twelfth grade students an opportunity to travel and explore different parts of the United States and Canada alongside their peers and teachers.
For one week, beginning Feb. 22, classroom academics are suspended and students in each grade have the option to participate in an out-of-state educational trip. This year's sites include Chicago, San Francisco, Washington DC, and Toronto. The school's junior class will participate in a Florida college tour.
For students who aren't attending one of these all-inclusive excursions, they will instead be greeted with a different educational experience each day of the week. This ultimately offers all students -- both near and far -- an out-of-classroom adventure of sorts.
For students who opt out, days will consist of delving into the arts, exploring career choices, learning how to stay fit and healthy, experiencing unique aspects of Miami, and participating in varied and impactful community service events.
"We have worked diligently to make this week an enriching experience for all our students, and we are thrilled to continue this tradition," stated Associate Director Peter Cohen.
About Riviera Schools
Riviera Schools provide a unique educational setting for children that helps them develop as educated leaders while challenging them to explore their various talents. Rivera Schools has cutting edge technology for students to engage with, as well as an academic honors program for qualified students. To learn more, visit http://www.rivieraschools.com.