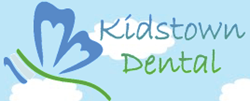 Katy, TX (PRWEB) February 11, 2016
In recognition of Children's Dental Health Month, which is this February, Drs. Amy Luedemann-Lazar and Rachael Garrett from Kidstown Dental are stressing the importance of consistent pediatric dental care to their patients. The doctors are proud to offer various services, including no-gag x-rays and no-radiation cavity detection, which are tailored to children and designed to make dental procedures less stressful or painful for these patients. With this approach to pediatric dentistry in Katy, TX, the doctors can reduce unnecessary delays in treatment as well as needless discomfort during routine dental visits.
Research suggests that many children could benefit from more regular dental care, since a large proportion of children suffer from oral health problems. According to the National Institutes of Health, about 42 percent of children between ages 2 and 11 have developed caries at some point, and 23 percent of children presently have untreated caries. Furthermore, data from the Centers for Disease Control and Prevention shows that in 2013, about 17 percent of children between ages 2 and 17 had not visited a dentist within the past year.
To make regular dental visits more feasible for children and their parents, Drs. Luedemann-Lazar and Garrett offer screening methods that are specifically designed for pediatric dentistry procedures in Katy, TX. To take x-rays, the doctors use small digital sensors that are built to fit children's mouths and do not require children to bite down. This approach helps spare children from gagging as well as unnecessary discomfort. The doctors also use the laser-based Canary System, which detects abnormalities in tooth structure with heat and light, to identify cavities. This technique is more comfortable than x-rays and also more effective at early cavity detection.
Parents who are interested in learning more about these less-invasive approaches to pediatric dentistry in Katy, TX, are encouraged to visit Kidstown Dental's website. Parents can also schedule consultations through the website or by directly calling Drs. Luedemann-Lazar and Garrett's dental office.
About the Practice
Kidstown Dental is a pediatric practice offering compassionate care for patients in Katy, TX. Dr. Amy L. Luedemann-Lazar and Dr. Rachael Garrett work together to offer the highest quality, minimally invasive, integrated, holistic approach available for children today. To learn more about the doctors, visit the Kidstown Dental website and read their bios or visit the Kidstown Dental Facebook Page. Both Dr. Luedemann-Lazar and Dr. Rachael Garrett are diplomates of the American Board of Pediatric Dentistry and participate professionally with many organizations promoting oral health in children. To learn more about Kidstown Dental please visit their website at http://www.kidstowndentist.com or call (281) 394-7040.