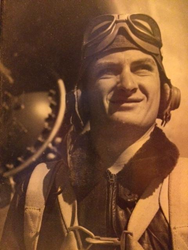 The dynamics of thinking, logic, wisdom from experience, and the ability to diverge to find new ideas, and converge to put them all together in a practical way, apply equally to the individual and to the individual working with other people.
Washington, DC (PRWEB) February 13, 2016
Thinking Dimensions Global (TDG) is pleased to announce the creation of a special tribute to celebrate the life and legacy of Chuck Kepner, one of the most influential and revered strategic thinkers of the 20th century.
Kepner turns 94 on February 14. Thinking Dimensions invites anyone who has been influenced by Kepner's work and teachings to help honor him throughout the month of February by signing a global birthday card and sharing memories, tributes or birthday wishes. Comments can be added to the digital card here: http://www.thinkingdimensions.com/resources/blog/it-csi/celebrating-chuck-kepners-legacy.
Chuck Kepner has had an immeasurable influence and far-reaching impact on corporate problem-solving and decision-making, both nationally and on the global stage. His ground-breaking work and methodologies on strategic thinking have been applied everywhere from NASA and the CIA to prominent organizations throughout the world. Kepner's methods were adopted by NASA and proved instrumental in the famed rescue mission of Apollo 13's doomed astronauts.
The KEPNERandFOURIE method of critical thinking, developed in partnership with Matthys Fourie, has expanded worldwide. Organizations that have applied and adopted these methodologies have experienced remarkable results in areas ranging from IT troubleshooting to corporate decision-making at the highest levels.
Currently residing in San Francisco with his wife Susie, Chuck is long retired, but remains vital, interested and active both mentally and physically. It would mean so much to Chuck and his wife Susie if they could read first-hand the effect Chuck's work has had on so many individuals and organizations throughout the years.