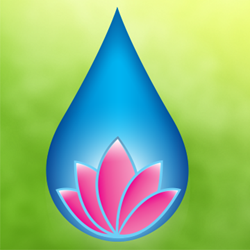 Considering that about 50% of marriages in the U.S. end in divorce and many others barely survive, even small improvements in supporting such relationships is important -- not just for honeymooning lovebirds, but for society as a whole
Newbury Park, CA (PRWEB) February 13, 2016
Upon entering new love and marital relationships, millions of people enjoy the bliss and passion of a honeymoon for some period of time, and then unfortunately, many suffer the disappointing experience of evaporating love. Some scientists have not only confirmed this so called honeymoon effect, they have started proposing strategies to support and improve the quality of long-term relationships.
An article titled "Love, Hydration, and the Honeymoon Effect: What's the Connection?" has been published at Watermins.com, by Vick Wadhwa, Ph.D., Founder at Watermins. The article discusses the honeymoon effect, as well as recent scientific studies related to hydration, and then proposes a simple wellness approach to help support the longevity and quality of long-term relationships.
Considering that about 50% of marriages in the U.S. end in divorce and many others barely survive, even small improvements in supporting such relationships is important -- not just for honeymooning lovebirds, but for society as a whole.
The article is available at http://www.Watermins.com/honeymoon-effect