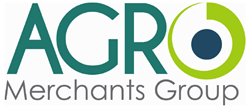 We are extremely excited to build a new facility that will provide our customers with industry-leading solutions and cost-effective alternatives to move product into and out of the U.S., especially in the Gulf Region
Atlanta, GA (PRWEB) February 16, 2016
AGRO Merchants Group will begin construction on the first phase of a 300,000 square foot temperature-controlled facility at the Port of Houston Authority's Bayport Container Terminal. The new building will provide industry-leading, multi-temperature warehouse space to handle storage, value-added services and import/export of chilled and frozen meat, poultry, seafood, fruits and vegetables. Combined with AGRO's existing U.S. facilities near New York, Philadelphia, Charleston, Savannah and Oakland, the Houston project further expands upon AGRO's position as the leading import and export cold chain provider.
In a July 2015 commission report, Roger Guenther, Executive Director of the Port of Houston Authority stated, "Business has reached its highest levels across several key business lines during recent years and we must continue to strategically plan for the future opportunities." AGRO is investing in the project to offer its customers innovative services for the growing demand at the Port of Houston and U.S. market.
The facility will be developed on 12 acres of land and served by rail. Key features will include inspection and handling facilities for the U.S. Department of Agriculture, 24-hour blast-freezing cells, and 85-foot-deep truck docks with ample doors for shipping and receiving. The facility's rail ramp will provide intermodal access to the entire North American market. Houston's central location makes the project a true game changer in the movement of frozen and chilled products. Bayport is the Houston home terminal for Maersk, Mediterranean Shipping Co. and CMA CGM which offer several weekly calls covering the world including the Central American and West Coast of South America trades, Asia, Europe/Med, Middle East, Indian Subcontinent and Africa.
Don Schoenl, President of AGRO Merchants North America said, "We are extremely excited to build a new facility that will provide our customers with industry-leading solutions and cost-effective alternatives to move product into and out of the U.S., especially in the Gulf Region. In Houston, we plan to leverage our property's proximity to the Bayport Terminal to take advantage of legal transportation limits on overweight cargo and provide important rail and intermodal service capabilities." AGRO Merchants Group has made strategic investments in 8 countries, including 12 greenfield & expansion projects.
Guenther added, "The Port of Houston continues to position itself for the future and this investment significantly contributes to our strategic vision to be America's distribution hub for the next generation. We welcome AGRO Merchants Group and the additional cold storage capacity they will bring to local and global customers to help support global trade through our region." The site is expected to be operational in Summer 2017.
About AGRO Merchants Group
AGRO Merchants Group owns and operates 53 facilities in 8 countries across North America, Latin America and Europe, with over 700,000 square meters of cold storage space. The company is focused on providing innovative cold chain solutions on a global basis by partnering with the highest quality family businesses and creating new, reliable, and integrated trade networks to help its customers grow. AGRO invests in modern assets, industry-leading technologies, and value-added service offerings to ensure the highest quality supply chain management standards in the industry.
For additional information, please visit AGRO's website at http://www.agromerchants.com.