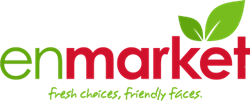 We now have the ability to make faster, strategic price changes two or three times a day.
Colorado Springs, Colo. (PRWEB) February 15, 2016
PriceAdvantage, a fuel price management software company and division of Skyline Products, announced today that Enmarket has chosen PriceAdvantage software to automate and accelerate fuel pricing at their 61 convenience stores throughout Georgia, South Carolina, and North Carolina. Enmarket selected PriceAdvantage based on the software's ability to allow Enmarket to: automatically execute fuel price changes based on store-specific strategies, communicate those price changes to the store's back office systems, then push those new prices to their POS systems, pumps, and price signs – allowing the fuel retailer to execute faster, more informed price changes.
"Enmarket is a market-leading independent retailer that has a reputation for selling high quality, competitively priced gasoline as well as freshly prepared foods and locally sourced food and beverage items ," shared Chip Stadjuhar, President and CEO of Skyline Products. "PriceAdvantage will enable them to maximize their fuel margins with fewer manual processes, allowing them to utilize those man-hours on store operations."
Enmarket selected the PriceAdvantage SaaS solution to leverage the benefits of a cloud service model including the low upfront cost, ease of implementation, and the maintenance and infrastructure cost benefits. The PriceAdvantage pre-built integrations with Enmarket's current multiple point-of-sale systems allow the chain to be up-and-running quickly.
"We know that consumers base purchase decisions on both the price of fuel and the quality of in-store offerings," stated Houstoun Demere, VP/General Manager at Enmarket. "With PriceAdvantage automations, we now have the ability to make faster, strategic price changes two or three times a day using real-time data. This will allow us to better support our brand promise of competitively priced fuel, fresh choices, and friendly faces."
About PriceAdvantage
PriceAdvantage creates Software to Fuel Your Pricing StrategyTM. Our easy-to-use, highly configurable solution allows fuel marketers to execute their unique fuel pricing strategy faster and more accurately by reducing manual processes and human errors. PriceAdvantage enables customers to make rapid, informed fuel pricing decisions based on their unique business rules, then automatically post new prices to their POS systems, fuel pumps and price signs, and then receive price change confirmation – all in just minutes. PriceAdvantage is singularly focused on fuel pricing software and is a division of a privately held U.S. company, Skyline Products, which produces software solutions and thousands of American-made electronic price and transportation signs annually. Learn more at http://www.PriceAdvantage.com.