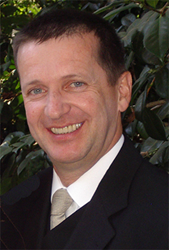 Dolphin is excited to participate in SAPinsider HANA 2016 and to share best practices.
Morgan Hill, CA and Toronto, Canada (PRWEB) February 16, 2016
Dolphin Enterprise Solutions Corporation (Dolphin), an SAP® partner and provider of solutions in support of SAP software, today announced that it will be participating and exhibiting at SAPinsider HANA 2016. Dolphin CEO Dr. Werner Hopf will be presenting a data management strategy session and participating in a question and answer session focused on managing rapid data growth. The conference will take place from February 16-19 at the Wynn in Las Vegas and attendees can visit Dolphin in booth #610.
Dr. Hopf's session, titled "Moving to SAP S/4HANA and SAP® HANA® Cloud? Proven data management strategies to retain information but lose the cost of legacy systems," will take place on Thursday, February 18 at 10:30 a.m., and will focus on data management best practices accompanying the transition to SAP S/4HANA or SAP HANA Cloud. During this transition, Dr. Hopf will discuss how, in order to meet current and future business needs, it is essential to employ a cost effective plan to manage or decommission legacy systems. Dr. Hopf will explore practical strategies for retaining valuable legacy system data through data archiving and system decommissioning, reducing overall system costs and continuing to offer access to valuable legacy data. Dr. Hopf will also be answering user-submitted questions during a question and answer segment called "Ask the Experts," which will take place during the show and will focus on managing data growth.
"Dolphin is excited to participate in SAPinsider HANA 2016 and to share best practices learned by helping our customers successfully navigate the transition from SAP Business Suite systems to SAP S/4HANA and the SAP HANA Cloud Platform," said Dr. Werner Hopf, CEO, Dolphin. "This conference is ideally suited for users seeking an innovative solutions partner to provide knowledge on the implementation and optimization of SAP HANA® for big data and real-time analytics."
Dolphin recently announced the development and general availability of a new mobile invoice approvals application for the SAP HANA Cloud Platform (HCP). The app, one of the first to feature on the platform, allows users on the go to quickly and easily review, correct and approve invoices with a mobile device through a simple and modern interface.
A 100 percent employee-owned company, Dolphin works with more than a third of FORTUNE 100™ organizations currently deploying SAP solutions. Dolphin's exclusive focus on SAP solutions, along with its expertise on process innovation, allow the company to help customers across all industries enact meaningful, long-term organizational changes that grow the bottom line and manage compliance requirements.
About Dolphin:
Dolphin leads the way in business performance improvement for companies running SAP solutions and manages both data and processes. From data and information lifecycle management to end-to-end solutions for procure-to-pay and order-to-cash processes based on SAP software, Dolphin helps deliver a competitive advantage that drives cost savings, optimizes cash flows and fosters a lower total cost of ownership. Leveraging SAP technology, Dolphin's data lifecycle and business process management solutions and add-on applications with SAP-certified integration have built-in flexibility, and are designed to be tailored to each customer's specific business processes and IT environments.
The company was founded in 1995 and has offices in San Jose, CA, Philadelphia, PA and Toronto, Canada. Dolphin's smart, adaptable and proven solutions are implemented by hundreds of companies across North America and around the world. To learn more visit dolphin-corp.com
# # #
SAP, SAP HANA, SAP Fiori and other SAP products and services mentioned herein as well as their respective logos are trademarks or registered trademarks of SAP SE (or an SAP affiliate company) in Germany and other countries. See sap.com/corporate-en/legal/copyright/index.epx for additional trademark information and notices.
All other product and service names mentioned are the trademarks of their respective companies.